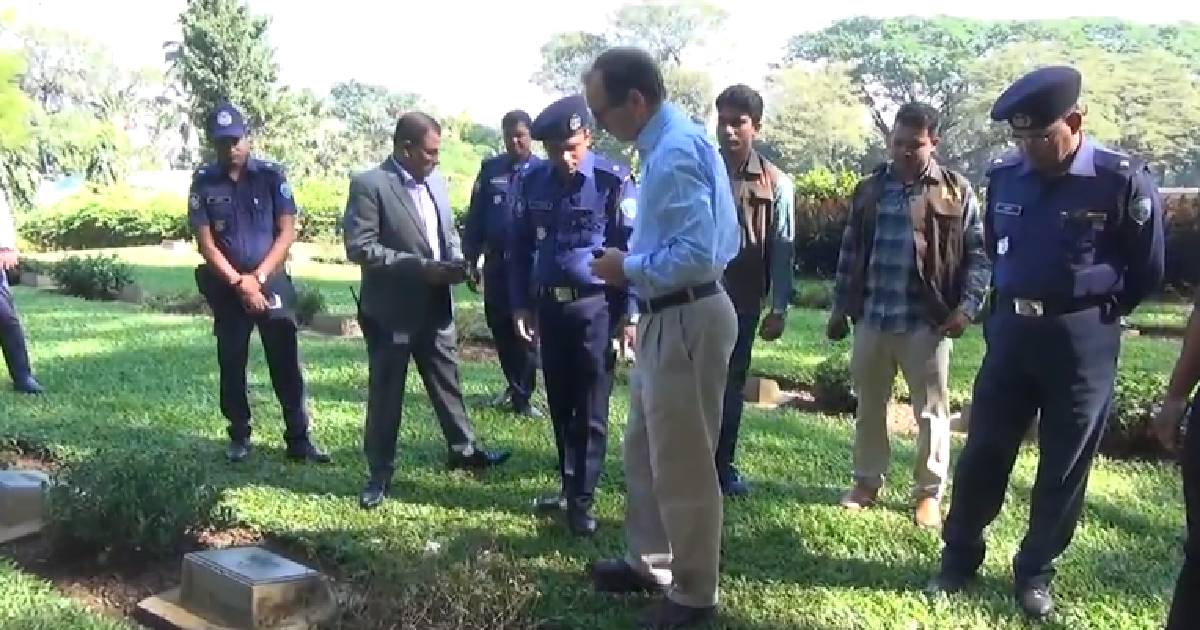 Robert Chatterton Dickson, British High Commissioner to Bangladesh, visited the Mainamati war cemetery beside Cumilla-Sylhet highway in Burichang upazila here on Friday morning.
Dickson visited the cemetery at 10 am where 737 soldiers, who lost their lives during the World War II, were buried.
Dickson stayed there for an hour and left the cemetery after signing the visitors' book.
Additional superintendent of police Azim-ul-Ahsan, DIO-1 Mahbub Morshed and police personnel were present there.
A number of 738 soldiers were buried at Mainamati War Cemetery in between 1941 and 1945 during the war.  The cemetery holds the memories of 737 soldiers now as the relatives of a soldier took the remains from the cemetery to United States of America in 1962.