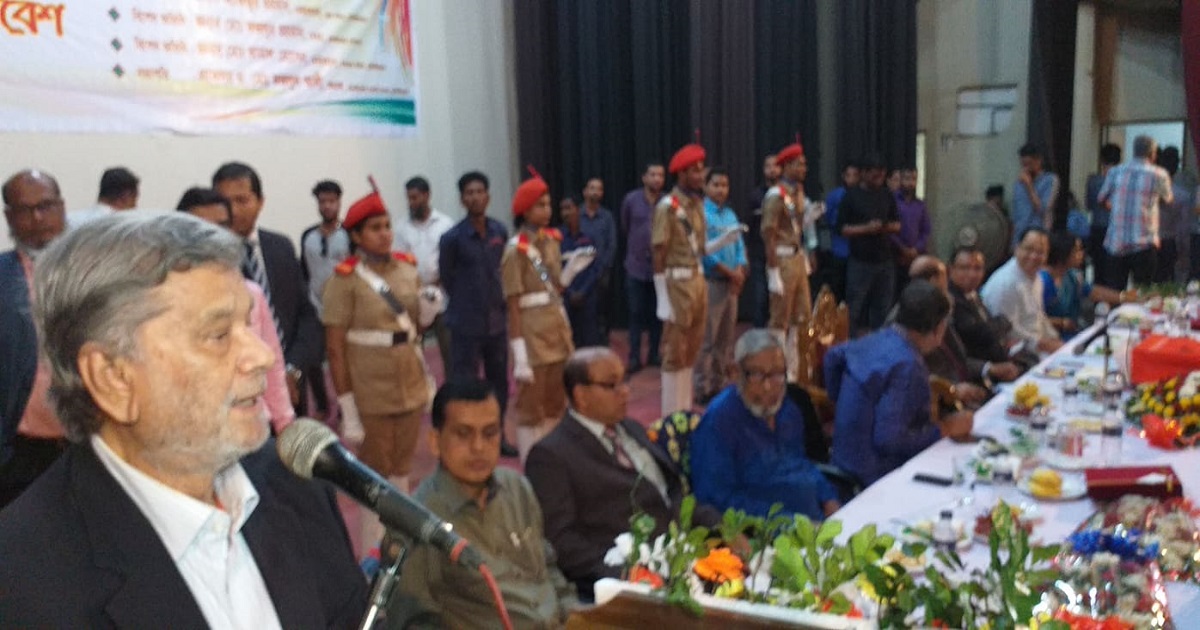 Moulvibazar Correspondent : The government will upgrade all the highways of the country to have four separate lanes to ensure smooth flow of traffic and inter-district travel.
Attending a rally Saturday afternoon at Moulvibazar Government College as the chief guest, the minister disclosed this during remarks to journalists remarks in the afternoon.
To this end, the government will upgrade all the highways across all districts to have four lanes, and all rail tracks will be expanded into double track for quick, safe and cheap journeys across the country, he said.
A double-track railway usually involves running one track in each direction, compared to a single-track railway where trains in both directions share the same track – thus increasing the chances of the kind of accident that was witnessed in Kashba upazila of Brahmanbaria recently.
"We are also constructing a tunnel under the Karnaphuli River and the Padma Bridge above the river," the minister said explaining the success stories of the incumbent government.
"We have launched Bangabandhu Satellite into space and are building Nuclear Power Plant in Rooppur," he added.
Prof Dr Md Fazlul Ali, Principal of the college presided over the rally where Nesar Ahmed, lawmaker of Moulvibazar- 3 constituency, Zila Parishad Chairman Azizur Rahman, Acting Deputy Commissioner Mollika Dey, and Superintendent of Police Faruq Ahmed were present among others.