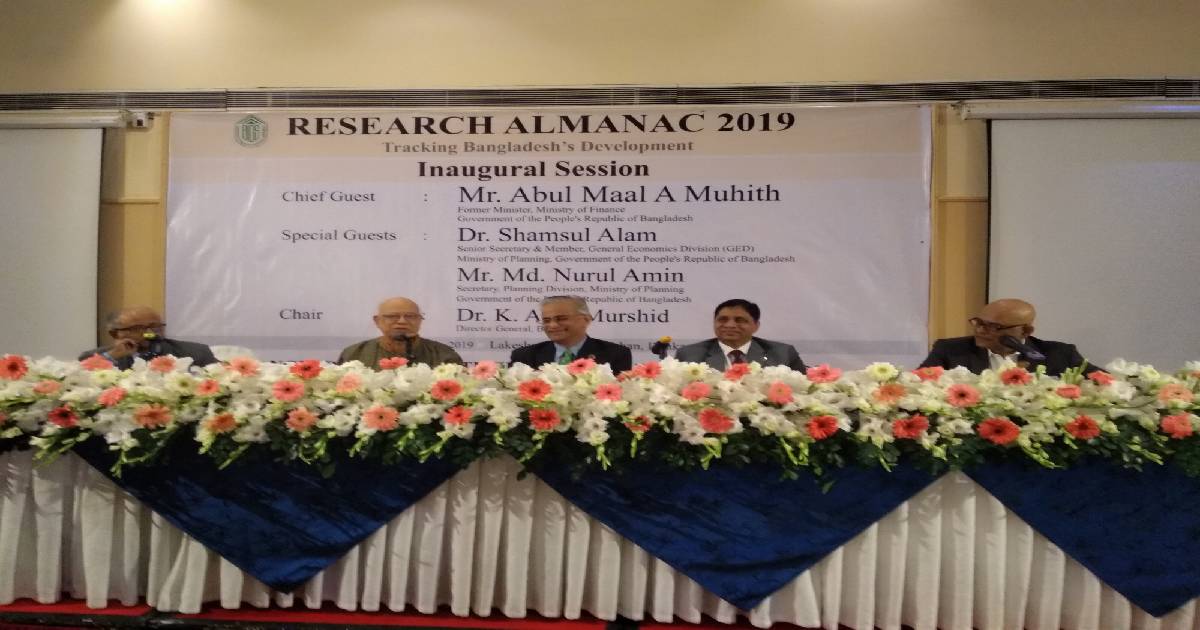 Former finance minister Abul Maal Abdul Muhith on Sunday said Bangladesh needs more research institutions to continue its economic growth.
"Research leads to new thinking that helps to formulate good policies. BIDS is playing a good role in development policy. More research institutions are needed," Muhith said at Research Almanac-2019.
Bangladesh Institution of Development Studies (BIDS) organised the two-day conference at a Dhaka hotel.
The event is covering topics on "Agriculture and Rural Non-farm Sector, Poverty and Unemployment, Macro Model, Industry and Firm Performance, Urbanisation and Social Change and Renewable Energy, and Climate Change Adaptation".
As the chief guest of the inaugural conference, Muhith said there are around 30 million poor people in Bangladesh.
"There won't be poverty in Bangladesh after 2030. The country recorded good growth over the last several years. Besides, the social development index is doing well. But our weak side is that we don't have good research institutions here," he said.
Muhith said Bangladesh needs to discuss more with India about economic issues.
Former finance minister M Saiduzzaman expressed worries about not having enough researches at public and private universities. He also noted that Bangladesh's banking sector is not doing well.
"We have to find out ways to improve the sector," he added.
Dr Shamsul Alam, Senior Secretary and Member, General Economics Division (GED), Planning Commission of Planning Ministry, Nurul Amin, Secretary, Planning Division, were present while BIDS Director General KAS Murshid chaired the event.
The closing session titled "Reviewing Bangladesh's Development Strategy" will be chaired by Dr Murshid. Planning Minister MA Mannan is expected to attend the session as the chief guest.