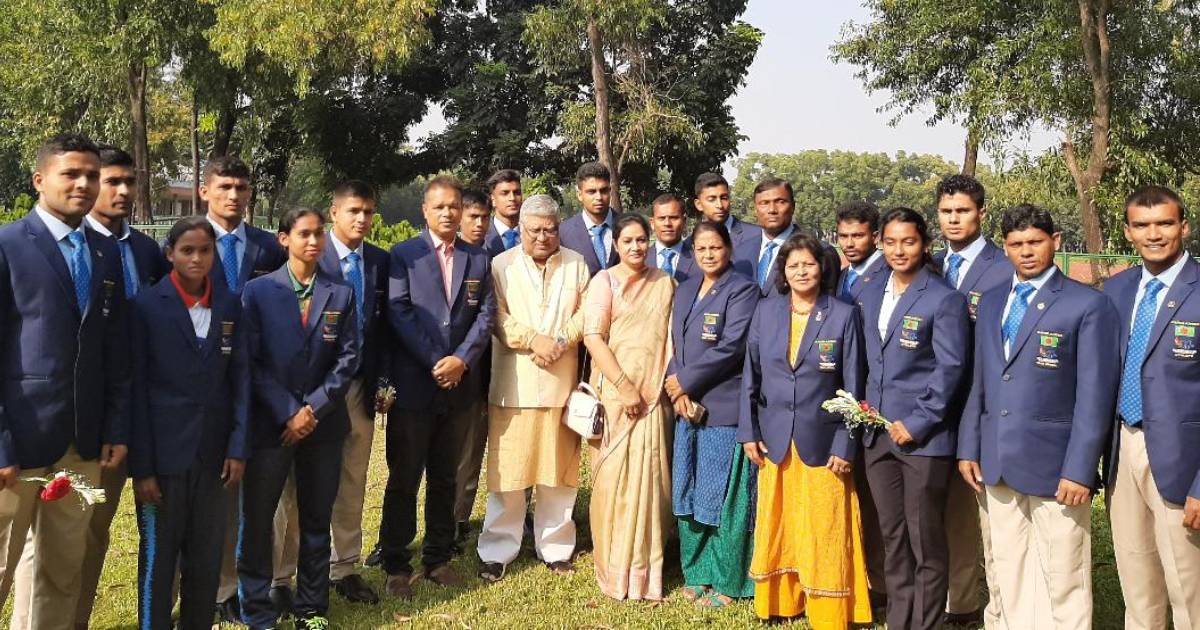 A 28-member Bangladesh Athletics team, comprising 22 athletes and eight officials, left here for Nepal on Sunday evening to compete in the 13th South Asian Games Athletics beginning on Tuesday (December 3) at the Dasarath Stadium in Kathmandu.
The games' athletics competition begins through men's and women's 100m sprints heats on Tuesday morning.
Earlier, Bangladesh athletics team, comprising 14 and eight women's athletes, took part in a pre-game photo session here on Saturday noon.
Athletics Federation President ASM Ali Kabir, Bangladesh team manager M Jamal Hossain, members Farhad Jesmin Liti and Mahbuba Hossain Baily were also present on the occasion.