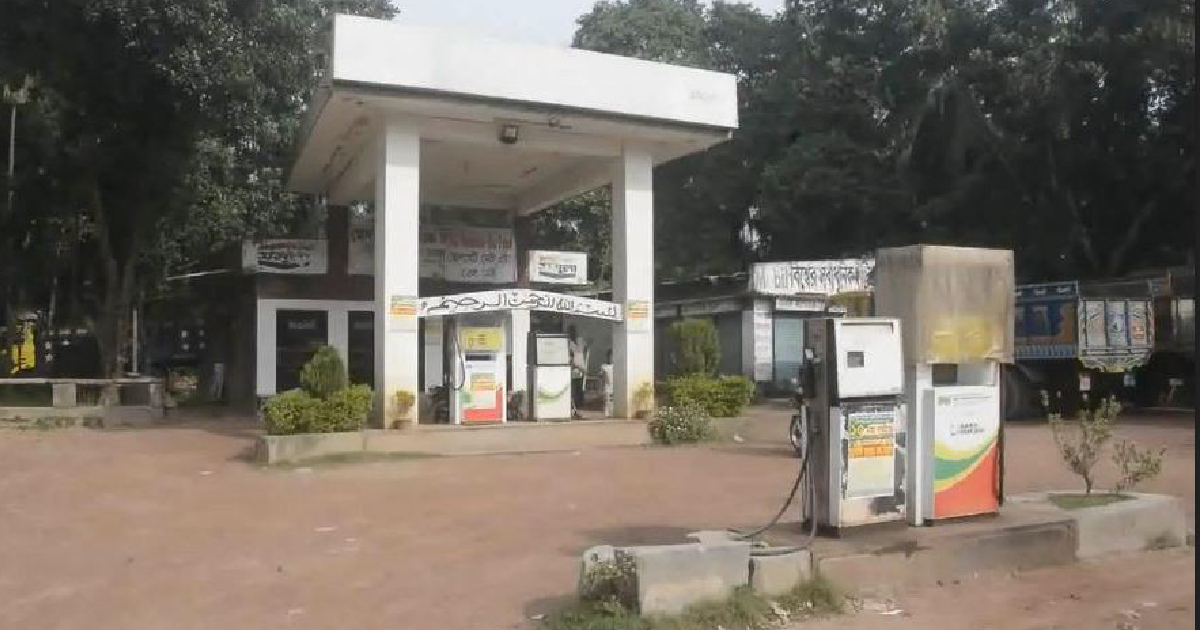 Petrol pump owners and workers continued their strike for the second consecutive day on Monday in Rajshahi, Rangpur and Khulna divisions to press home their 15-point demand.
The suspension of fuel oil supply in the divisions caused trouble to the transport owners and passengers.
Transport owners said vehicular movement was not disrupted on Sunday as they used reserved fuel but if the strike continues it won't be possible to run their vehicles.
Meanwhile, a meeting is scheduled to be held with the high ups of Bangladesh Petroleum Corporation (BPC) at Segunbagicha in the capital at 11am, said Bangladesh Petrol Pump Owners' Association Senior Vice-President MA Momin Dulal.
"We'll take decision after the meeting," he added.
In Rajshahi, vehicular movement was normal on the first day of the strike  but the transport owners and passengers seemed worried over the continuation of strike for the second day.
In Bogura, movement of buses run by petrol came to a halt due to the strike while buses run by gas were seen plying the roads in the district.
UNB Rangpur and Satkhira correspondents also reported that the strike continued on Monday for the second day, disrupting bus movement in the districts.
The leaders of Bangladesh Petrol Pump Owners' Association, Tank Lorry Malik Sramik Oikya Parishad, Petrol Pump Dealer Distributor Owners' Association went on an indefinite strike on Saturday.
The associations on November 26 gave until November 30 to fulfill their 15 demands that include payment of 7.5 percent sales commission, introduction of accident insurance of Tk 5 lakh for tank lorry workers, and an end to police harassment.
Bangladesh Petrol Pump Owners' Association President Nazmul Haque, on Saturday said that there is no link between the striking organisations and the association.
Two leaders- Sajjadul Karim Kabul and Mizanur Rahman Ratan, who are leading the strike, were expelled from the association in 2004 and 2019 respectively, he said.