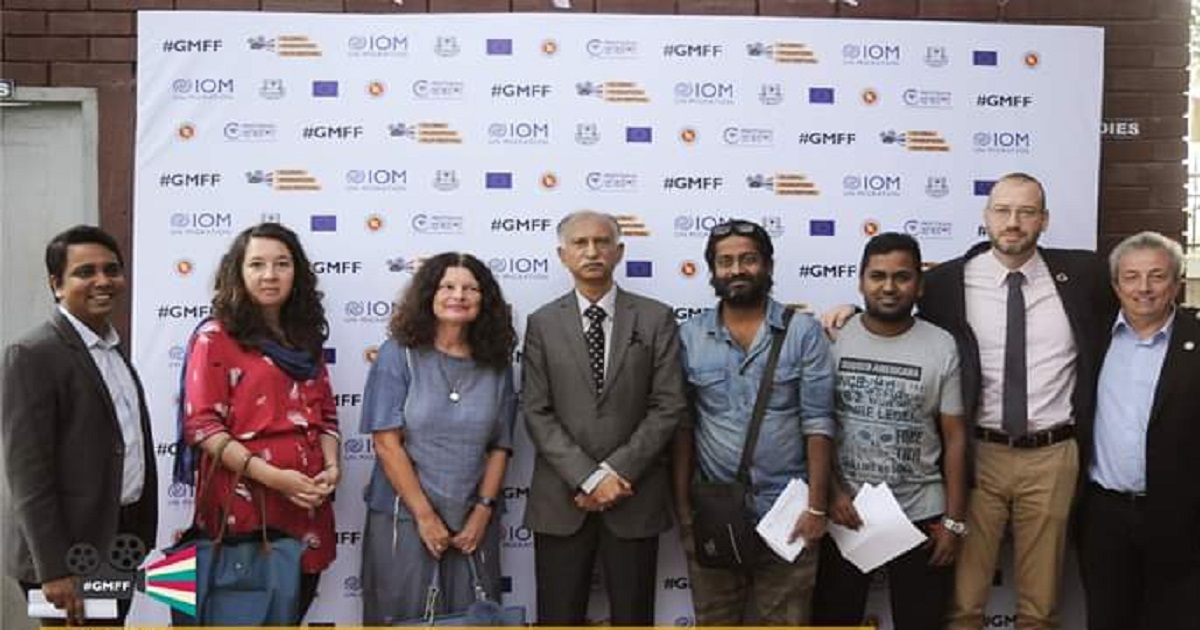 State Minister for Information Murad Hasan on Monday urged students to learn about human trafficking, and to sensitise all their relatives, neighbours as well as others to the activities of human traffickers.
Murad was addressing a programme titled "The Global Migration Film Festival"  held at the RC Majumdar Arts Auditorium of DU as chief guest.
The state minister claimed that the government is trying to inform the people through short messaging service (SMS) on their cell phones, social media and through different visual mediums.
"Do not beg for help from any third party (Broker) or human trafficker to go abroad as the government has introduced a legal aid office," Murad further said.
"Foreign remittance is the key source of our economic growth, and our current government is working for the betterment of this sector so that people can easily go abroad," he added.
Former Vice Chancellor of DU Prof AAMS Arefin Siddique said: "Since the independence we are sending our people, students as employees and vocational persons abroad. During Pakistan rule it was very difficult to get a passport to go overseas."
Quoting Bangabandhu Sheikh Mujibur Rahman, Siddique said that the Father of the Nation gave us freedom along with a passport which gave us an identity as global citizens.
Dhaka University Film Society (DUFS)  organised the festival for the second time in Bangladesh in collaboration with European Union, and the International Organization for Migration (IOM).
The chief of IOM's Bangladesh mission Giorgi Gigauri, noted actor Fazlur Rahman Babu, and the head of BRAC's Migration program Shariful Hasan all addressed the occasion.