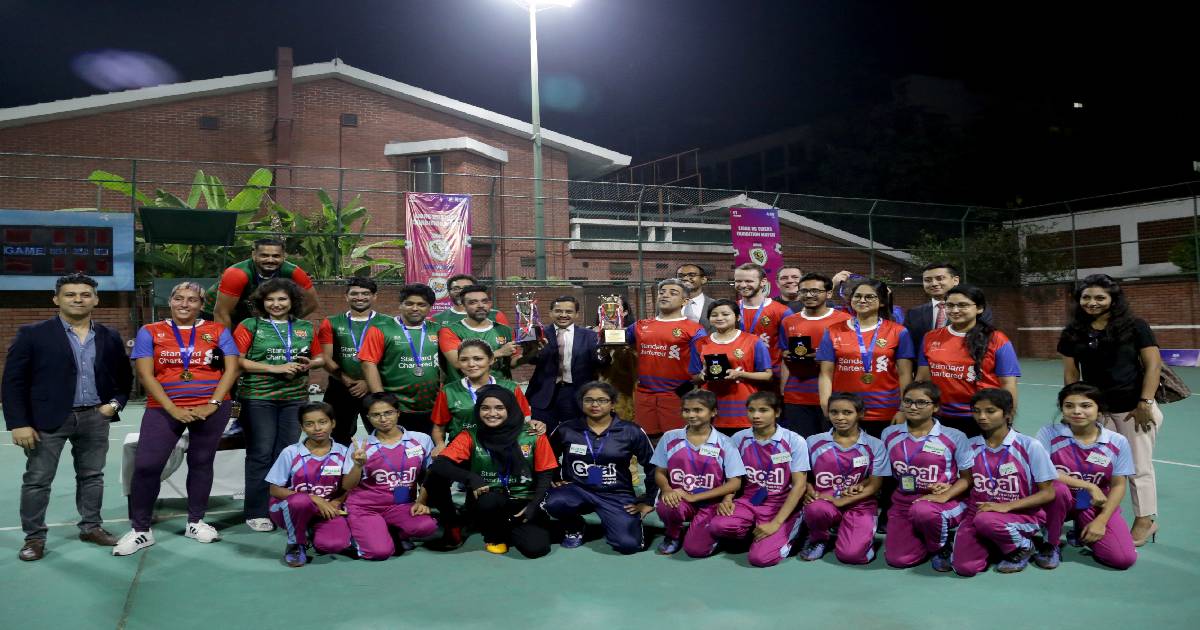 An exhibition football match titled 'Footbal Utshab', hosted by British High Commission, was held in the capital on Sunday.
Tigers, consisting of celebrities and Lions, consisting of British High Commission officials, took part in the match.
The event, organised by Magnito Digital Ltd, brought together fans and noted celebrities to invigorate football's unique power to bridge the gap between men and women's game and further leverage the empowerment of women and fostering UK-Bangladesh relationships, said a press release.
The event was jointly sponsored by Standard Chartered Bank.