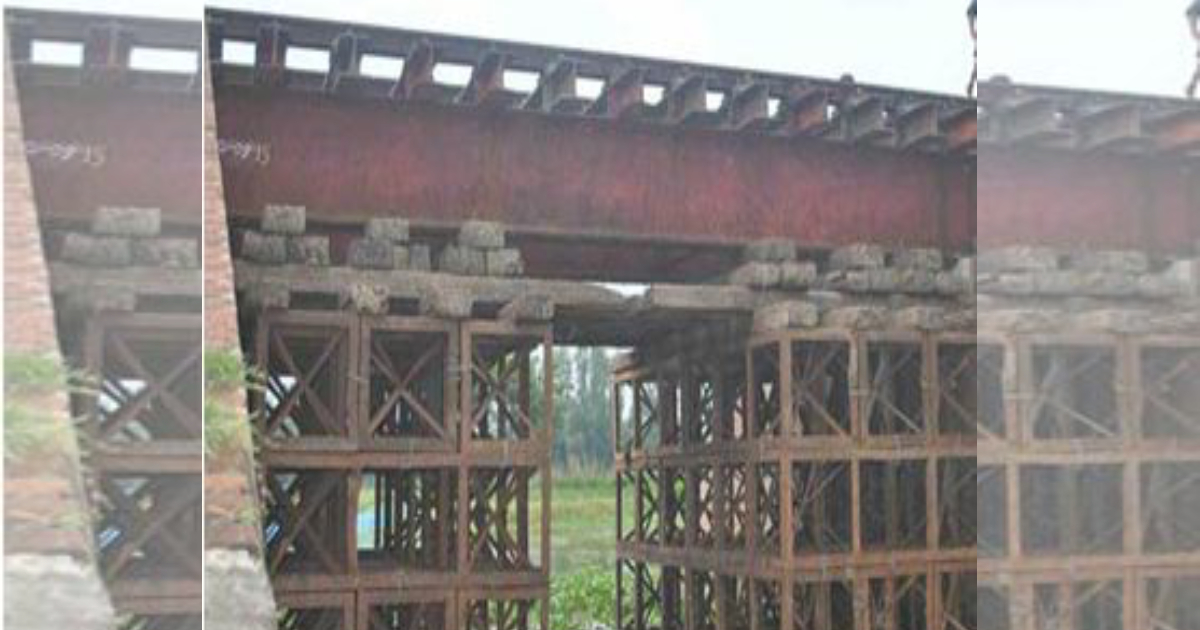 Train movement over two rail bridges built during British rule on Dhaka-Ishwardi route in Ullapara upazila here have become extremely risky due to cracks in its girder and rust in iron plates.
Locals fear any major accident may occur any moment, even though a signal has been added to warn train drivers to limit speed while moving over these two rickety bridges.
But allegations are there that the railway authorities dragging their feet rather than taking necessary measures in this regard on various pleas.
Talking to the correspondent, locals said around 20 trains from Dhaka to northern and southern regions are moving slowly every day over the two bridges at Bonkirot and Mohishakhola Kamarpara of the upazila.
Besides, the railway authorities are not renovating the vulnerable bridges even though the dry season has set in.
The railway department somehow made the two bridges useable using iron angles and wooden slippers. Besides, a warning signboard to maintain 20-kilometre per hour speed limit has been hung.
The railway department has appointed four way-men for performing duties on the dilapidated bridges, alleged locals. Whenever a train comes, then red and green flags are hoisted for limiting speed. This why the trains running on this route often see their schedules collapsing, causing sufferings to passengers.
Rafiqul Islam, stationmaster of Uallapara Railway Station, said, "Most of the bridges on the rail route from Sirajganj to Ishwardi were built during the British rule. The two bridges are more than 100 years old. Besides, girders of the two bridges become weak due to strong current during monsoon every year."
Dhaka-Kolkata Moitree Express, 13 inter-city express trains, six oil, coal and goods trains ply this rail route, officials said.
Ahsanullah Bhuiyan of Pakshey Railway Department said the two bridges were damaged due to gushing floodwater from Chalan beel and those will be renovated immediately.
Al Fattah Md Masudur Rahman, Chief Engineer of western zone railway (Rajshahi), said a tender process is underway to renovate the two shabby bridges.
Railway engineering department is monitoring the condition of the rail bridge round the clock, he added.