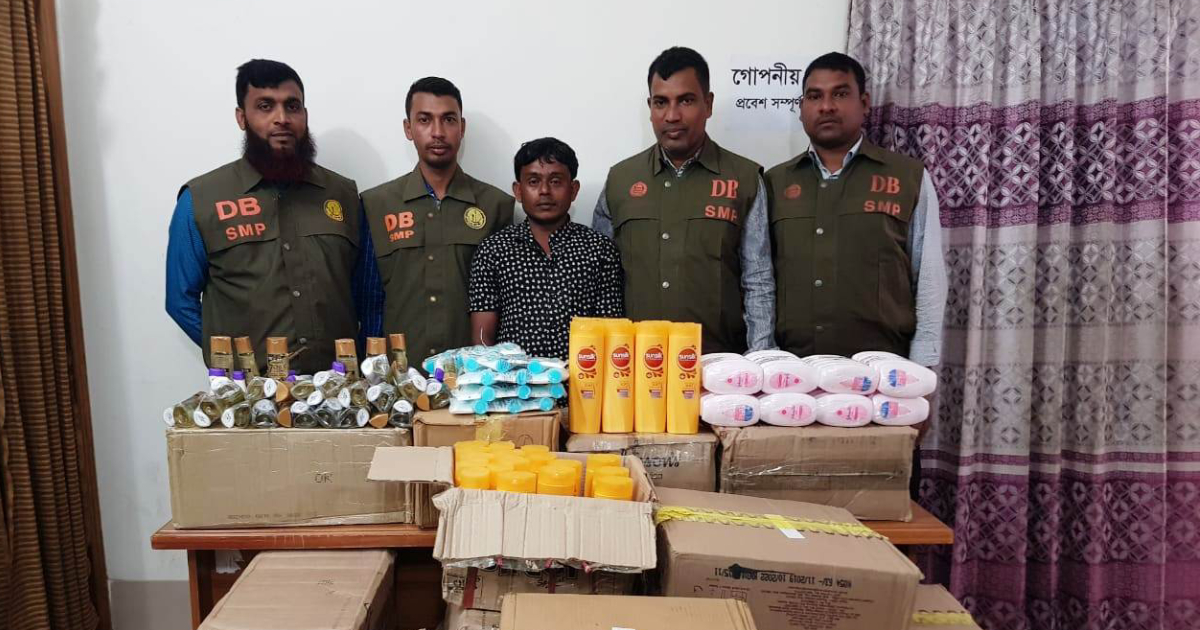 Sylhet Office : Detectives arrested a young man along a pickup loaded with huge cosmetics smuggled from India from Housa area in the city on Saturday.
The arrestee is Mohammad Swapon, hailing from Ayimgaon village in Sunamganj.
Deputy Commissioner of Sylhet Metropolitan Police (SMP) Jedan Al Musa said a team of Detective Branch of police arrested Swapon while he was bringing the consignment of cosmetics to Sylhet from Sunamganj.
The seized cosmetic items include hair oil, body lotion and shampoo, he said.
A case was filed with Jalalabad Police Station in this regard.