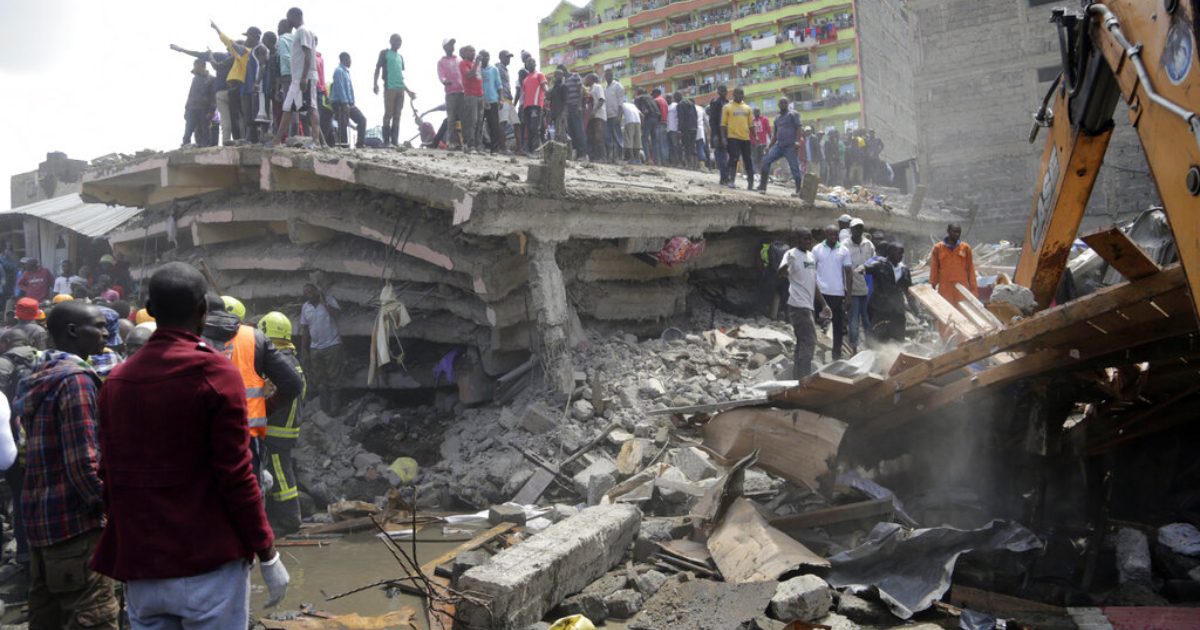 Death toll from a building which collapsed in the Kenyan capital, Nairobi on Friday rose to ten on Sunday after four more bodies were recovered during the ongoing search and rescue operations.
Nairobi regional police commander Philip Ndolo said the four bodies include two children and a male adult while another victim succumbed to injuries in hospital.
"So far, I can confirm ten bodies have been retrieved from the debris," Ndolo told Xinhua on phone.
He said the recovery teams also managed to rescue two survivors bringing the number of those rescued to 35, noting 11 people remain unaccounted for amid fears they are still trapped inside the six-story building.
A multi-agency rescue team is continuing to drill through the layers of concrete slab and shells of the story stacked on each other.
James Wanyoike, Nairobi county assistant commissioner said the team expects the operation to be completed on Monday depending on the weather conditions.
Wanyoike said the rescue operation has been made more difficult, because of the people still trapped within the debris. "We expect to complete the operations on Monday if the weather will be fine," he said.
The administrator said that they will not leave the site until they complete the search of all the floors, adding that five floors had been covered in the operation leaving only one slab.
"If rains do not interfere with the operations then we will hopefully be done with the job on Monday," Wanyoike said.
Experts say the East African nation has a vibrant construction industry that has become a huge boost to the East African nation's real estate sector, with hundreds of houses being put up across the country each day.
However, as the sector booms, the increased collapse of houses, especially during rainy seasons, points to the weaknesses in the industry, according to experts.