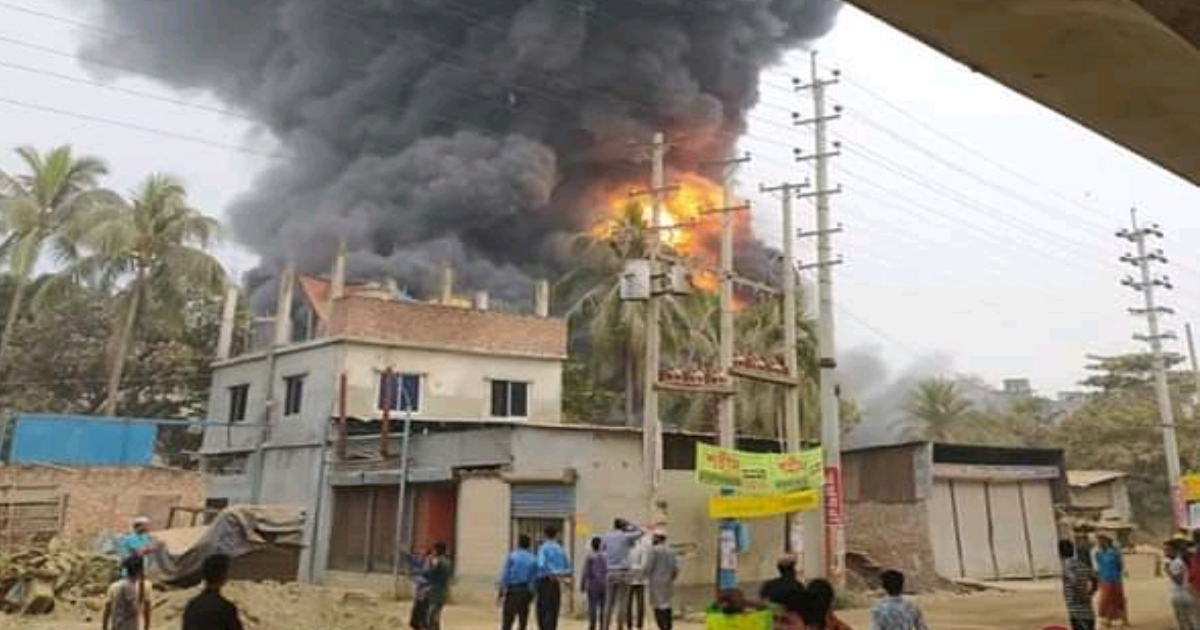 Victims said the fire broke out at the factory, which produces onetime plastic glasses and cups, around 4:30pm after a gas cylinder went off with a big bang.
On information, 12 firefighting units rushed in and doused the fire around 5:45pm, said Ershad Hossain, duty officer at the Fire Service and Civil Defence headquarters.
Firefighters recovered the charred body of the dead worker from the factory, said Saiful Islam of Keraniganj Fire Service Station.
He also said two workers remained missing in the incident.
The injured were taken to the burn unit of Dhaka Medical College Hospital.
Babul, a worker of the factory, claimed that at least four workers got trapped inside the factory.
There was another fire incident at the factory in February last.