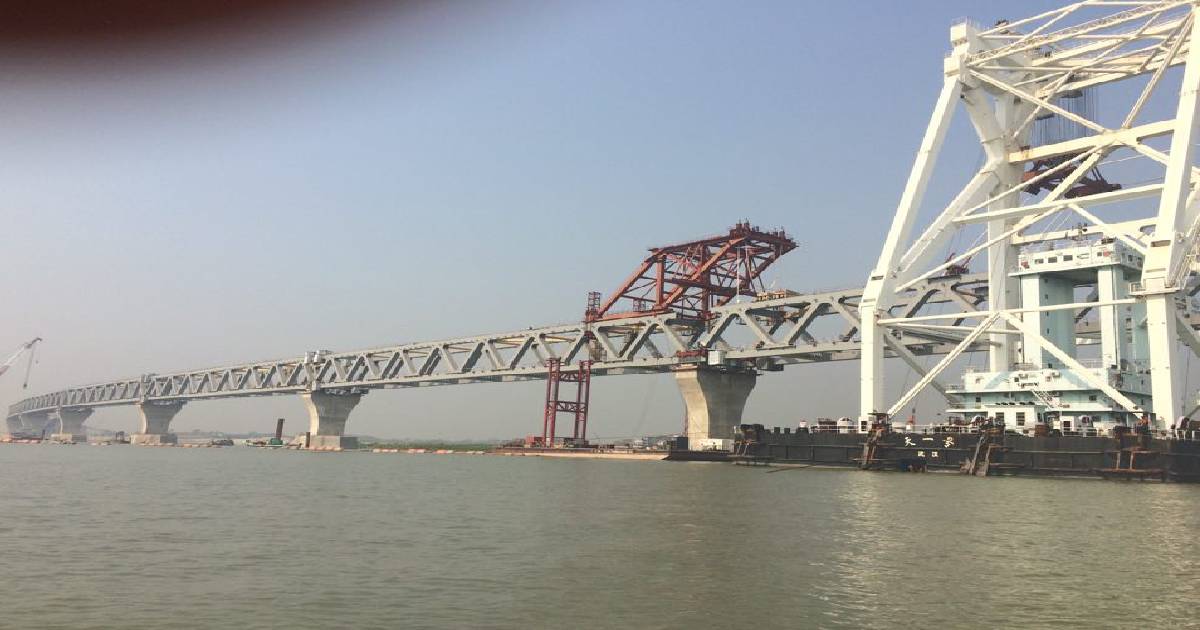 After the installation, some 2,700 meters of the bridge will be visible.
The 150-meter 3-E span is being carried near pillar no 17-18 at Jajira point from Mawa construction yard-1 through the floated Tian-E crane.
Earlier, on November 26, the 17th span of the bridge was installed, making 2.55 km of the bridge visible.
The construction work of railway and road over the bridge is going on in full swing.
Work on the country's largest bridge till date started in December 2015. The structure started becoming visible with the installation of 150-metre span on pillars 37 and 38 on October 30, 2017.
The 6.15-kilometre bridge will have 41 spans, each 150 metres long.
Road Transport and Bridges Minister Obaidul Quader on October 17 said the construction work on the Padma Bridge will be completed by June, 2021.