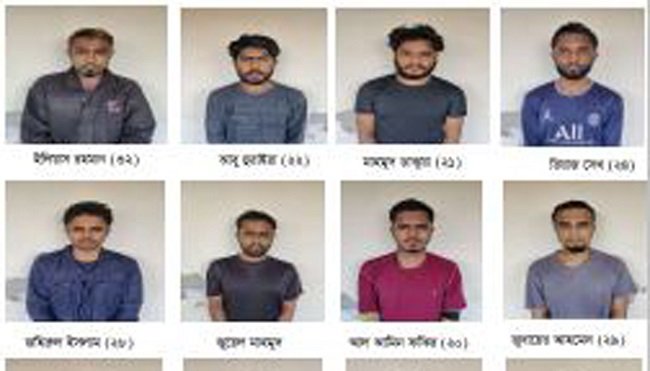 Rapid Action Battalion arrested 17 militants and three members of separatist group Kuki-Chin National Front (KNF) during their two-day drive at Thanchi upazila in Bandarban.
RAB's director general (DG) M Khurshid Hossain confirmed the matter in a press release on Wednesday.
Eight members of of the elite force were injured during an exchange of fire that took place early Tuesday, according to the press release.
A team of RAB took position in Remacri area at an early hours of Tueday (February 7) getting a secret information that the millitants will cross Notun Bridge area.
Sensing their presence, the gang members opened fire on the elite force team, forcing them to fire back for self defence. The exchange of fire between them was on for sometimes.