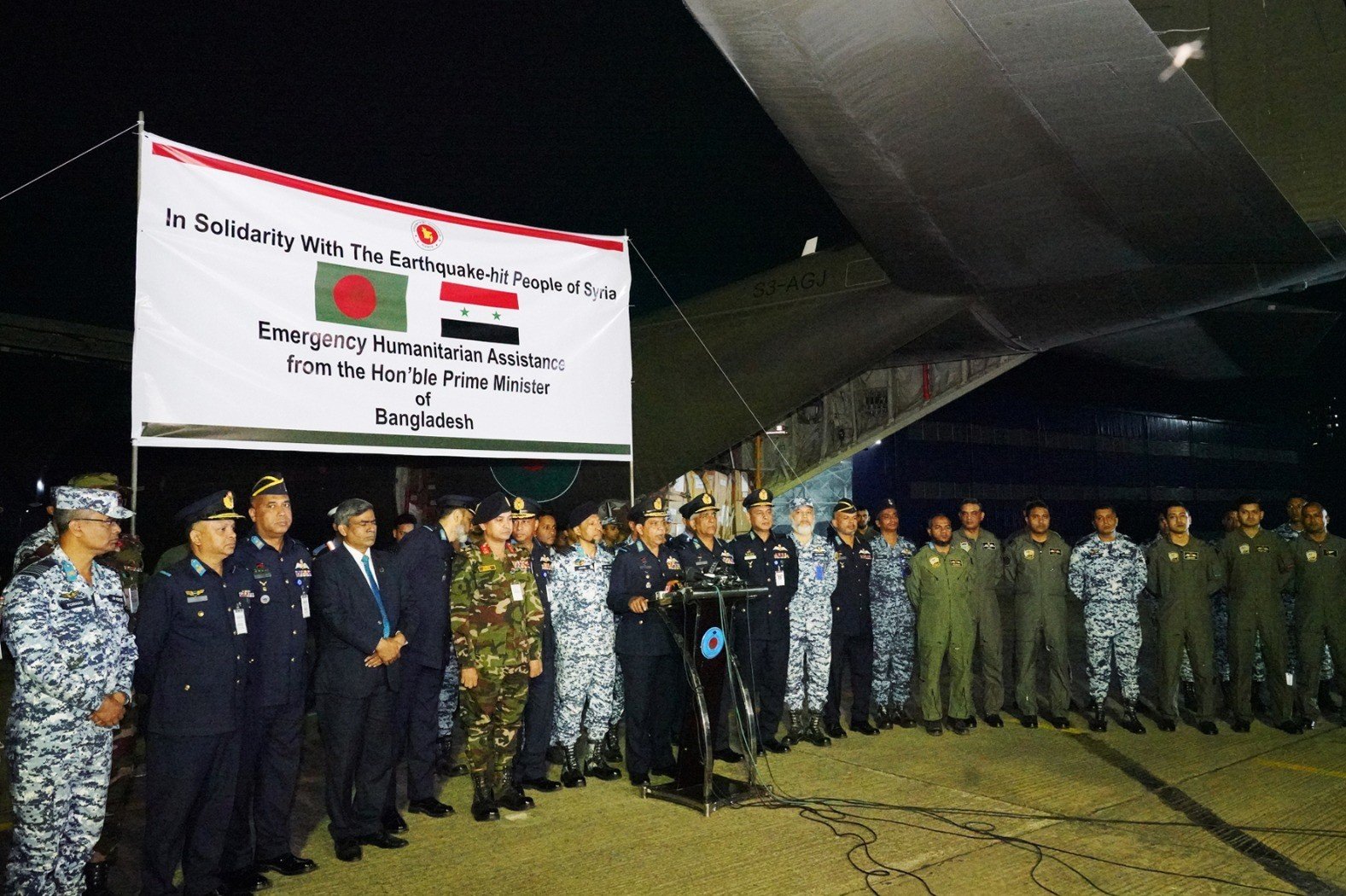 Bangladesh is sending rapid humanitarian assistance to Syria on a C-130J transport aircraft of the Bangladesh Air Force.
The aircraft left Dhaka with 17 Bangladesh Air Force officers for Syria on Friday under the supervision of the Ministry of Foreign Affairs, carrying 11 tons of relief items that include the required number of tents, blankets and dry food to provide necessary support in Syria, UNB reports.
Group Captain Jamil Uddin Ahmed of Bangladesh Air Force is the mission commander of the flight.
The mission will be conducted under the overall guidance of Chief of Air Staff of Bangladesh Air Force Air Chief Marshal Shaikh Abdul Hannan, says an Inter service public relations ISPR directorate.
Assistant Chief of Air Staff (Operations) Air Vice Marshal AHM Fazlul Haque was present at Air Movement Flight, BAF Base Bangabandhu during departure.
After handing over the items of support, the C-130J aircraft will return to Bangladesh on 13 February.