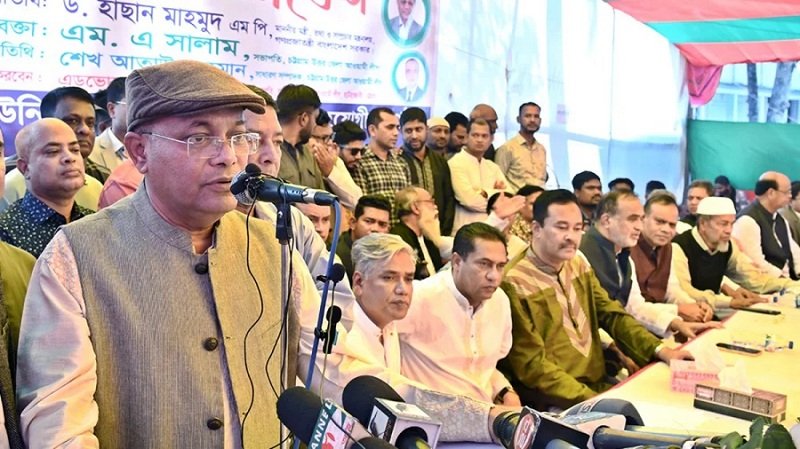 Information Minister Dr Hasan Mahmud has said BNP leaders lobby to diplomats visiting different foreign embassies at night.
"But, no diplomat was able to install anyone in power in the past and will also not be able to do so in future, because people own this country and we believe in people's power," he said while speaking at a peace rally at Fatehpur High School ground under Hathazari upazila in Chattogram district early Saturday (February 11, 2023) afternoon.
The minister said BNP can't make any struggle. They can create indiscipline and chaos. "We are well aware of the strength of BNP. We can't allow anyone to indulge in indiscipline and anarchy in the name of doing politics. The main objective of the countrywide march programme is to indulge in arson attacks and create anarchy."
Hasan Mahmud said those who had been hiding after resorting to arson attacks in 2013, 2014 and 2015, they have again been mobilised at village levels in order to start fresh arson attacks and create anarchy. They have spent 14 years to launch an anti-government movement after Eid, after winter, after summer, or after annual examinations.
The Information Minister said neither Begum Khaleda Zia nor Tarique Rahman would be able to take part in the next parliamentary election. So, they don't want to make Mirza Fakhrul as a leader by joining the election. Because of it, they have become scared of election.