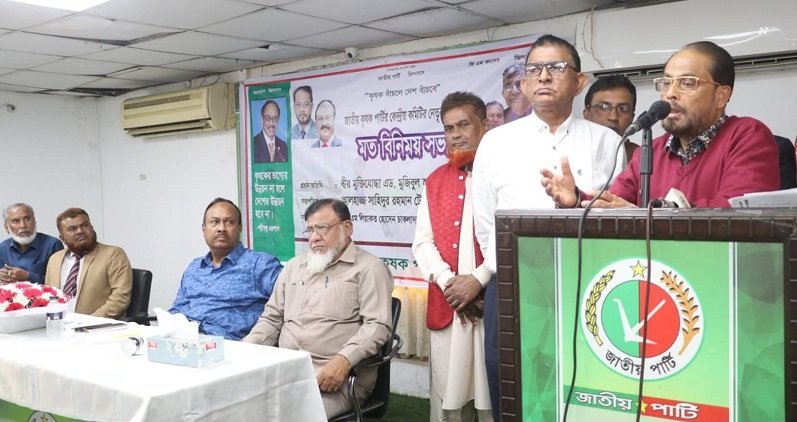 Jatiya Party Chairman GM Quader on Tuesday said that the people are the collective owners of the country and they will decide who will govern it and how through their right to franchise.
"Not with anyone's mercy, we want to come to power with people's love. We believe that people are the proprietor of the country and they will decide by whom and how the country will be governed," he said, while addressing a views-exchange meeting with Jatiya Krishak Party, JP's affiliate among the farmers community, at the Banani Jatiya Party office, reports UNB.
If the country does not run properly, then the people of the country will change their representatives through elections again, he said, stating basic democratic ideals, before capturing the reality prevailing in the nation: "Politics of plunder has been created in the country. The more one can plunder, the more respectable he is."
"It is sad that those who want to do good work for the country are not getting the respect they deserve," the JP chairman, who has been severely impeded in his activities as chair of the party founded by his brother, added.
Calling on the government to bring all the vacant land under agriculture, Quader said, "Police are harassing farmers for little money. The government should provide whatever subsidy is needed to save the farmers."
Jatiya Krishak Party President Sahidur Rahman Teper presided and General Secretary ABM Liaquat Hossain Chakladar moderated the program. Various leaders and activist of Jatiya Krishak Party also were present in the program.