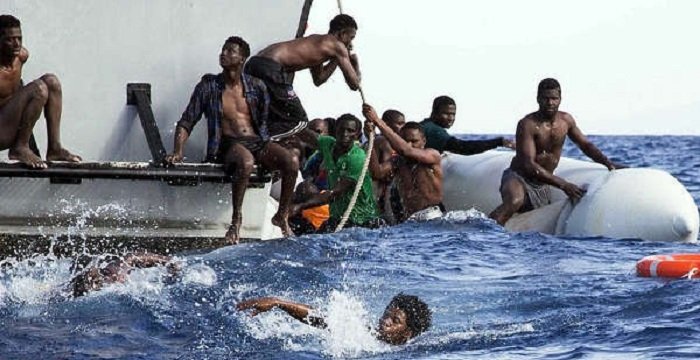 At least 43 people have died and 80 others have survived a migrant shipwreck in south Italy, according to the country's coast guard, reports Reuters.
In a statement the coast guard said that about 120 people were on board the boat.
Emergency services were still looking for more survivors at sea, but conditions are harsh, making the search difficult, a spokesman said earlier.
On their official Telegram channel, firefighters indicated that the migrants' ship had ran aground by the coast.
The boat, bringing migrants from Iran, Pakistan and Afghanistan, crashed against rocks in rough seas, the Adnkronos news agency reported.
AGI, another Italian news agency, said a baby and several children were among the dead.
Italian Prime Minister Giorgia Meloni expressed her "deep sorrow", and pledged to stop irregular sea migration so as to prevent more tragedies.
"The Prime Minister, Giorgia Meloni, expresses her deep sorrow for the many human lives cut short by human traffickers.
"The government is committed to preventing (migrant) departures, and with them the unfolding of these tragedies, and will continue to do so, first of all by demanding maximum collaboration from (migrants') countries of departure and of origin," a statement from her office said.
Ms Meloni and her far-right political party have campaigned on a platform to end to mass immigration.
ANSA news agency said the bodies were found washed up on the shores of Steccato di Cutro, a seaside resort in the province of Crotone.
Italy is one of the main landing points for migrants trying to enter Europe by sea.
The so-called central Mediterranean route is known as one of the world's most dangerous.
According to the International Organization for Migration's Missing Migrants Project, 20,333 people have died or gone missing in the central Mediterranean since 2014.