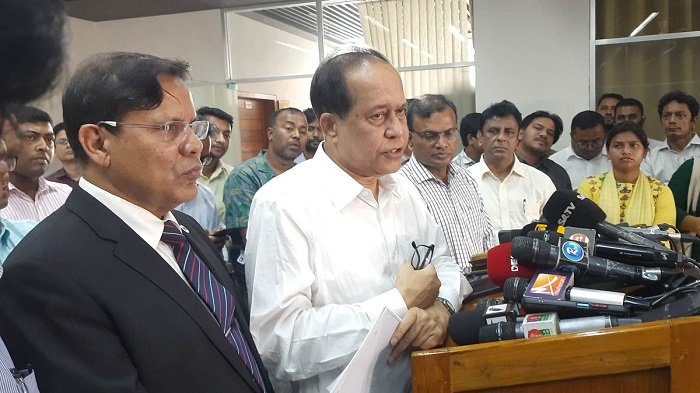 Chief Election Commissioner (CEC) Kazi Habibul Awal on Tuesday said that the Election Commission (EC) invited BNP for informal meeting, not for any formal dialogue.
"We sent an invitation letter to BNP as they can participate in informal discussion, not formal dialogue," said the CEC, reports UNB.
He said these while talking to reporters at a press briefing at the EC Secretariat in the capital.
"We have not invited them for dialogue. Dialogue is a formal matter," he said.
Earlier on Thursday, the CEC sent a demi-official letter to BNP Secretary General Mirza Fakhrul Islam Alamgir for taking part in a views-exchange meeting on the next national election.
The Current EC, led by Awal, held two rounds of talks with the political parties since its formation last year. However, BNP and some other political parties did not participate in the talks.
Mirza Fakhrul on Saturday said the Election Commission's (EC's) letter inviting BNP to talks is nothing but the latest strategy of the government to hold another election depriving people of their voting rights.