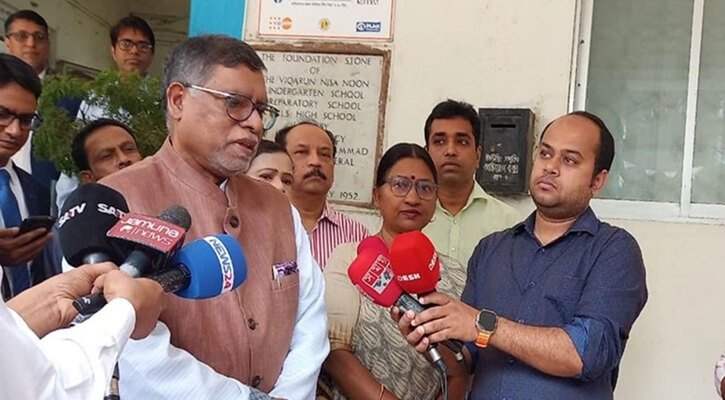 More nurses will be appointed to meet growing demand of specialised nurses in the country, said Health and Family Welfare Minister Zahid Maleque.
He said the government had appointed 34,000 nurses in last ten years and will appoint more nurses gradually as the demand grows.
He was speaking during his visit at a centre of 27th comprehensive examination for licensing of Diploma in Nursing Science and Midwifery, Diploma in Midwifery, and BSC in Nursing courses at Viqarunnisa Noon School and College in the capital on Friday.
Total 11, 904 candidates of three courses are taking part in the examination in four centres.
Underscoring the need for the efficient and trained nurses, the minister said that government is planning for trainings for specialized nurses on different grounds.
The government have already sent efficient nurses abroad for service and are working to make sure they get international level training in the country.'
He informed the media that currently, 85, 000 nurses are working in the country. Among them 45, 000 are working under the government and remaining nurses are in private category.
Total 350 institutes have 34,000 seats, for the nurses in the country, he added.