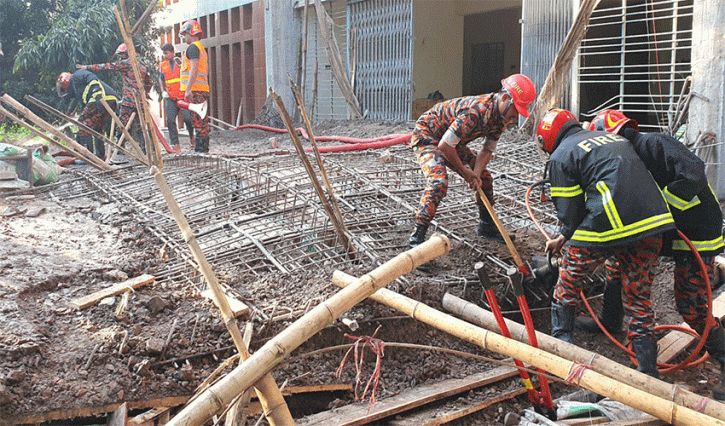 Two construction workers died when the roof of an under-construction building collapsed in Dakshin Surma upazila of Sylhet on Monday.
The deceased were — Ruhel Ahmed, 25, of Hazrai village in Kamal Bazar area and Nurul Islam,21, of Madhyapara village of the same area.
Abul Hossain, inspector (Investigation) of Dakshin Surma Police Station, said the incident occurred in Betuarmukh area of Kamal Bazar in Dakshin Surma upazila on Monday afternoon when the roof collapsed while they were working in an under-construction building owned by one Abul Mia in the Betuarmukh area. .
The workers died on the spot, he said, adding that the bodies were sent to Sylhet Osmani Medical College Hospital morgue for autopsy. Legal action is being taken in this regard, he added.