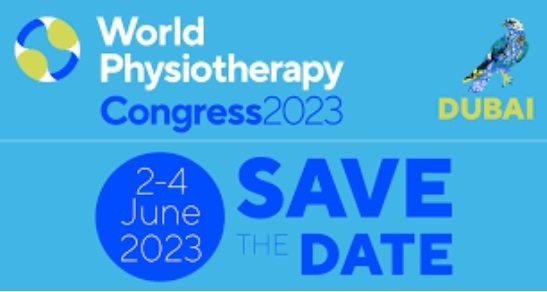 World Physiotherapy Congress is going to be held at Dubai in the United Arab Emirates from June 2 to 4.
Marking the programme, the World Trade Centre of Dubai will turn into a place of gathering of around 5,000 teachers, students and practitioners from around the globe, said a press release of Bangladesh Physiotherapy Association (BPA).
Amid Covid-19 pandemic in 2019, the Congress was held in Switzerland, notwithstanding return of the programme to its stereotyped grand gala feat in Dubai.
From BPA, member of World Physiotherapy and Bangladesh Rehabilitation Council, 15-member delegation is going to attend the much-awaited event.
BPA President Dr Sonjit Kumar Chakrovorty and General Secretary Dr M Shahadat Hossain will lead Bangladesh team of professionals.
On June 2, Dr Sonjit Kumar Chakrovorty, Dr M Shahadat Hossain and Dr Sapia Akter will present scientific papers while Dr AKM Amran Hossain address a session on long Covid.
The following day, participants from various corners of the world will be awarded for their contributions to physiotherapy education, research and practice. Dr Md Feroz Kabir, Prof Dr Altaf Hossain Sarker and Prof Dr Md Anwar Hossain from Bangladesh will attend award-giving ceremony.