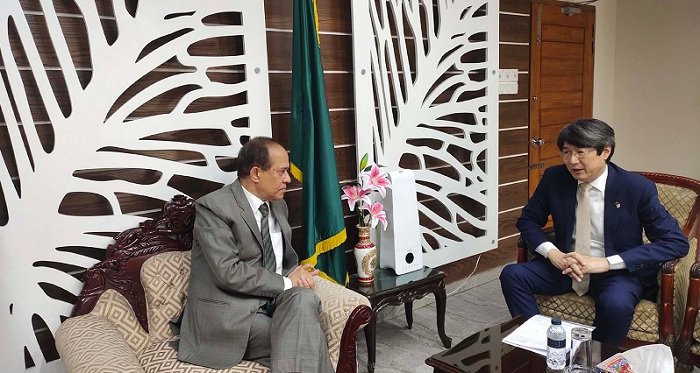 The Election Commission is taking action plan as per a roadmap it prepared for the upcoming national election, said Chief Election Commissioner Kazi Habibul Awal on Thursday.
"We have already prepared a road map for the next parliamentary elections. Accordingly, we are developing our action plan and we are proceeding as per the scheduled date," he told Japanese Ambassador to Bangladesh Iwama Kiminori when he paid a courtesy call on the CEC at the Election Commission Secretariat, reports UNB.
The Japanese envoy discussed various issues related to the upcoming parliamentary elections, according a press release sent by Shariful Alam, director (Public Relations) of the EC secretariat.
"Changes need to be made in a few areas regarding demarcation. The changes are at the final stage. We will make an announcement by the next week," the CEC said.
He also describe elaborately how the presiding officers, polling officers, election-related government officials, law enforcement agencies will work on the day of the election.
"We were able to hold a fair election in Gazipur few days ago. There was no problem, we hope that we will be able to conduct the national election in a free and fair manner, we are working towards that goal," he added.
About sending foreign observers for the election, the CEC said, "We will invite foreign observers. If the observer teams come, we will take preparations accordingly."
The CEC also invited Japan to send election observers.