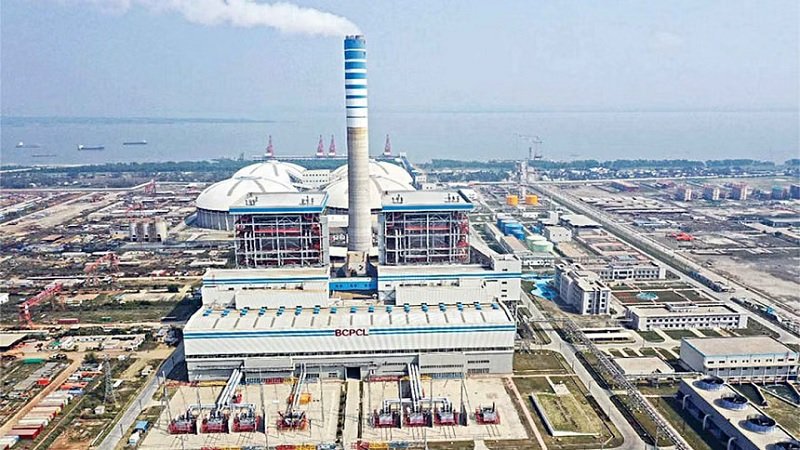 Some 1,700 megawatt of load-shedding is going on in the country, said State Minister for Power, Energy and Mineral Resources Nasrul Hamid on Saturday.
"Because of this loadshedding of power, sufferings of people have mounted. We regret for it. The Payra Thermal Power Plant will be shut down on Monday (June 5) due to persisting coal shortage," he said.
The state minister was talking to reporters after inaugurating a renewable energy research laboratory and training centre at Daffodil International University at Khagan in Savar early Saturday afternoon.
Nasrul Hamid said the first unit of 1,320 megawatt coal-fired Payra Thermal Power Station built at Kalapara upazila in Patuakhali district has remained closed. The second unit will also be shut down due to the shortage of coal after June 5 (Monday). There are some other issues. Minimum 20 to 25 days will also be required to import coal. Loadshedding has increased due to closure of several power stations.
Apart from this, he said that the opening of the LCs has been delayed and it will take at least 20 to 25 days to import coal.
Loadshedding has increased in the country due to the shutdown of several power plants, and the country faces about 1,700MW of loadshedding, said the state minister.
Earlier, the first unit of the power plant was shut down on May 25 due to the coal shortage.
The power plant, a China-Bangladesh joint venture, began commercial operation in 2020, with China National Machinery Import and Export Company (CMC) providing loans for purchasing coal from Indonesia to run the plant.
However, the disruption in coal supply occurred when CMC failed to pay outstanding bills of $390 million for coal supply until April.