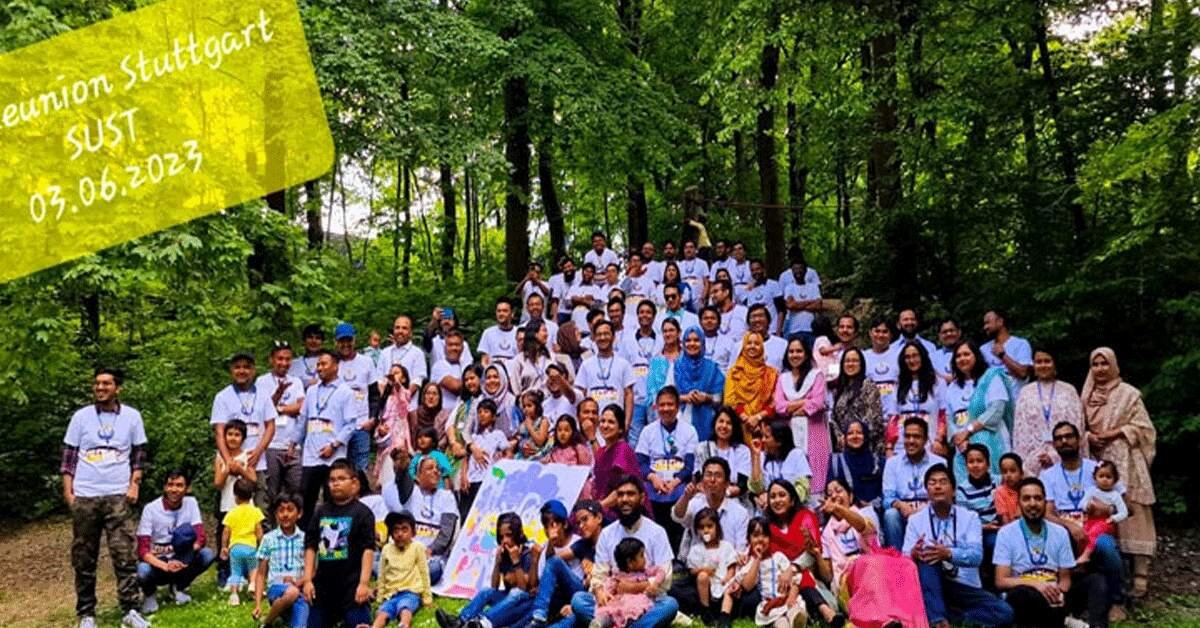 Shahjalal University of Science and Technology (SUST ) ex-students meeting 'Sustaien Re-Union 2023' was held in Germany. On June 3 and 4, this reunion was held for the third time on the soil of Germany under the initiative of Sustaien-DE.
According to the organizers, more than 150 former Sustaien living in different parts of Germany and their families participated in the meeting in Stuttgart, a city of natural beauty in the state of Baden-Württemberg, located at the foot of the Alps.
The entire program was filled with conversations between classmates, seniors, juniors and guests, along with reminiscences of different times of the campus.
This reunion started with the speech of the current president of Germany, Hafiz Khan, on Saturday afternoon. Lunch is then served in a country atmosphere.
Nidhu Lal Vanik, founder chairman of Sustaien D-E and 5th batch student of chemistry department of the university, served as the convenor of the event. He is currently working as a nuclear scientist at the German Federal Nuclear Waste Institute.
In his speech, he said, in the two-day meeting of Sustaien, the former students forgot all about their Hauz Afgabe (Homework), Termin (Appointment) and all Beruflish Feranbturng (Job Responsibility) etc. In this meeting, the number of Sastians from different parts of Germany has exceeded the previous two records.
Other activities on the occasion included drawing competition for children, game show for adults, cultural programs. The former students of the university brought out the Bengali historical tradition through dance and song.
At the end of the first day's ceremony, the new committee of Sustaien Germany was announced. Mamunur Rashid was elected as president and Rajarshi Roy as general secretary in this two-year committee.
After the lunch of the second day, the program convener Dr. announced the end of the program. Nidhu Lal is a merchant.
In his closing speech, he thanked everyone for making the event a success and also urged the Sastians to work together to organize a larger reunion event in Munich, Germany next year.