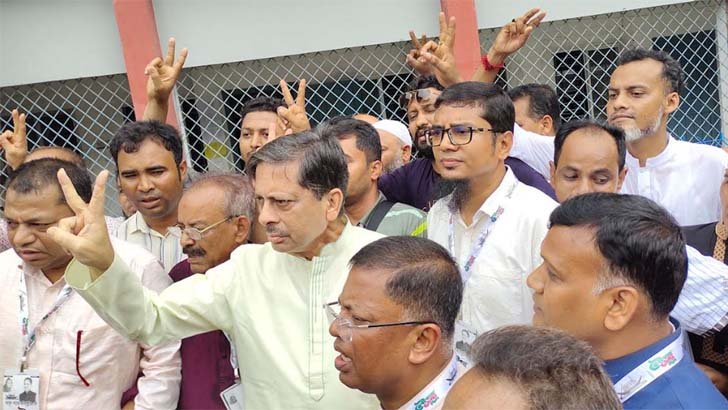 Awami League backed mayoral candidate Abul Khair Abdullah Khokon Serniabat has won Barishal City Corporation election with 87,752 votes, according to unofficial results.
His nearest rival, Islamic Andolan Bangladesh backed candidate Mufti Syed Faizul Karim secured 34,345 votes.
Earlier, voting in Barishal City Corporation election began on Monday using electronic voting machines (EVMs) in 126 polling centres in a peaceful manner sans sporadic incidents.
The voting began around 8 am and continued till 4 pm without any break.
Seven candidates contested for mayoral posts in the election and there are 116 councillors and 42 female councilor candidates.