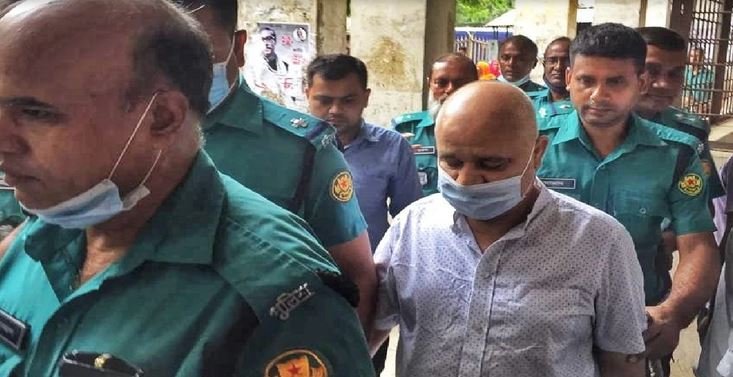 A court on Sunday again set July 17 to pass its order against 'influential' contractor GK Shamim and seven of his bodyguards in a money laundering case.
Dhaka Special Judge's Court-10 Judge Mohammad Nazrul Islam fixed the new date today.
The seven other accused are: Md Delwar Hossain, Md Murad Hossain, Md Jahidul Islam, Md Shahidul Islam, Md Kamal Hossain, Md Samsad Hossain and Md Aminul Islam.
Criminal Investigation Department (CID) submitted chargesheet against the accused on August 4 in 2020.
According to chargesheet,  Shamim has Tk 337.3 crore in 180 fixed deposit accounts with different banks, two houses in the capital and 52 kathas of land worth Tk 41 crore. He amassed the wealth through tender manipulation at government departments and extortion at bus terminals and cattle markets, the charge further added.
A team of Rapid Action Battalion (RAB) on September 20, 2019, arrested Shamim on charges of extortion and tender manipulation. His bodyguards were also arrested. Later, RAB filed three cases against him with Gulshan Police Station.