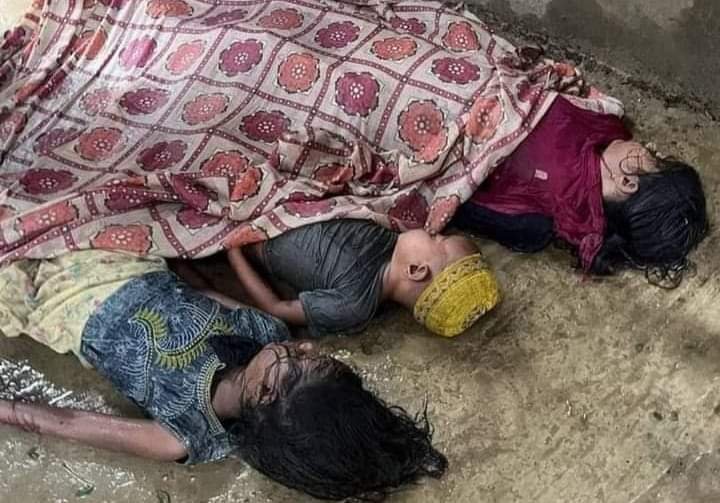 Three of family members drowned while a boat sank in a water-body in Gobindapur in Sunamganj on SundaThe deceased were daughters of Sohel Ahmed of Gobindapur village– Tonni, 12, Tanni, 8, and his son Robiul, 3.
Officer-in-charge of Sadar Police Station Ikhtier Uddin Chowdhury said the three children were in Kharcha haor in the morning to catch fish.
At one stage, the boat carrying them sank in the Haor due to the inclement weather.
On information, a team of divers from local firefighting units rushed to the spot and recovered the  bodies.