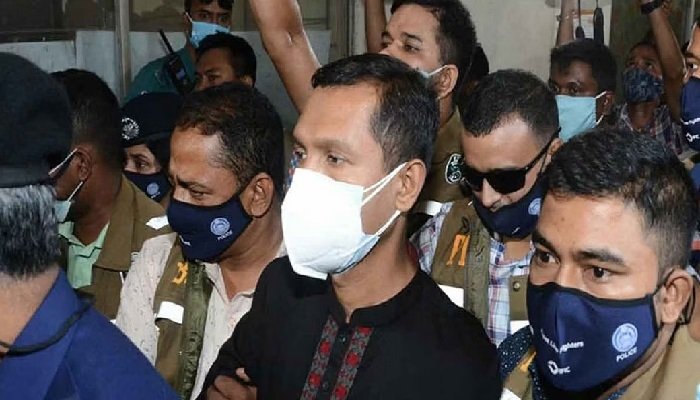 Former superintendent of police Babul Akhtar and his father Md Abdul Wadud Miah have been acquitted of a case filed under the Digital Security Act (DSA).
Meanwhile, the court issued an arrest warrant against journalist Iliyas Hossain, another accused in the case, as he is absconding. The court took the charges against Iliyas Hossain and Babul Akhtar's brother Md Habibur Rahman Labu into cognisance.
Judge AM Zulfiqar Hayat of Dhaka Cyber Tribunal passed the order of Tuesday.
The Judge fixed August 31 for hearing on charge framing against the accused in the case.
Babul's layer Shishir Monir confirmed the matter.
Banaj Kumar Majumder, chief of Police Bureau of Investigation (PBI), filed the case with Dhanmondi Police Station on September 27 last year.
On June 5, 2016, unidentified assailants gunned down Babul's wife Mitu at Chattogram port city's GEC intersection while she was going to drop her son Mahir Akter, 7, at the pickup spot for his school bus.
Soon after the crime, Babul filed a murder case at Panchlaish Police Station against three unidentified men.
The case was transferred to the Police Bureau Investigation (PBI) in 2019 after Mitu's father, himself a retired police officer, filed a complaint against the CMP's mishandling of the case.
On May 12, 2021, the PBI submitted its final report and arrested Babul Akter in another case filed by Mitu's father and since then he has been in prison.
Babul Akhter also filed a no-confidence petition against the PBI report on October 14, 2021.
On November 3 last year, a Chittagong Court rejected the final report of PBI in the murder case and ordered it to conduct further investigation.