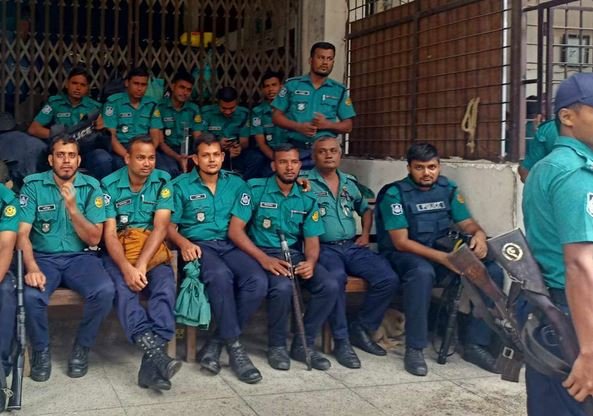 A court in Dhaka announces the judgement against BNP chairman Tarique Rahman and his wife Zubaida Rahman in a graft case.
Dhaka Metropolitan Senior Special Judge Md Asaduzzaman will announce the verdict at 3 pm.
Centring the verdict, police are on alert to avert any untoward situation, said Dhaka Metropolitan Sessions Judge Court's officer police inspector Faruqul Islam.
The court has already recorded the testimony of 42 witnesses out of 56. Anti-Corruption Commission (ACC) expected the highest punishment.
ACC on September 26, 2007, filed a case against Tarique Rahman, his wife Zubaida Rahman and mother-in-law Iqbal-Mand Banu for amassing illegal wealth of Tk 4.81 crore and concealing information about the asset.
On November 1, 2022, the lower court concerned issued arrest warrants against the couple after accepting the charges pressed against them. On February 6, 2023, the court issued a gazette asking the couple to appear before the court.