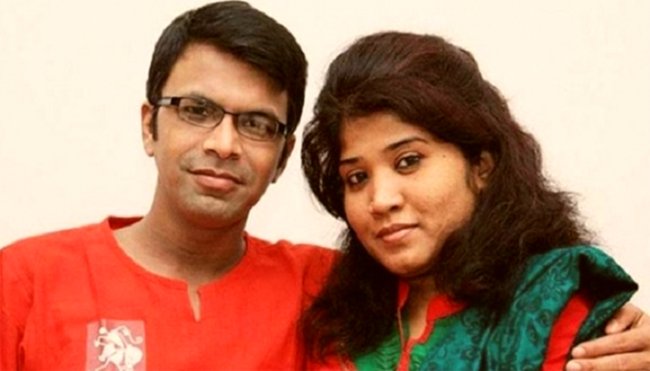 A Dhaka court again has asked Rapid Action Battalion (RAB) to submit the probe report of a case filed over the murders of journalist couple Sagar Sarowar and Meherun Runi by September 11.
Dhaka Metropolitan Magistrate Md Rashedul Alam passed the order after RAB on Monday mentioned the failure to identify the real culprits as the reason behind the delay.
With this, the report submission date has been deferred for the 100th time so far.
RAB spokesperson Commander Khandaker Al Moin told reporters at the RAB media centre of the capital's Karwan Bazar on Monday (7 August) that DNA samples of 25 suspects and evidence obtained from the crime scene were sent to the US for analysis.
RAB has received that report, but DNA samples of two other people were obtained from the scene, who could not be identified yet.
The official said RAB is conducting investigation activities with utmost importance to uncover the mystery of journalist couple Sagar-Runi's murder and bring those involved under the law.
Maasranga Television News Editor Sagar Sarowar and his wife ATN Bangla senior reporter Meherun Runi were brutally murdered at their rented apartment in the city's West Rajabazar area on February 11, 2012. Their four-year-old son Mahir Sarowar Megh was present at the apartment at the time of the murder.
Nousher Ali Roman, brother of Runi, filed a case with Sher-e-Banglanagar Police Station on the following day.
Four days later, the investigation was handed over to Dhaka Metropolitan Police's (DMP) Detective Branch (DB).
On 18 April 2012, 62 days after they got the investigative duty, DB accepted failure. The court then instructed RAB to investigate the case.