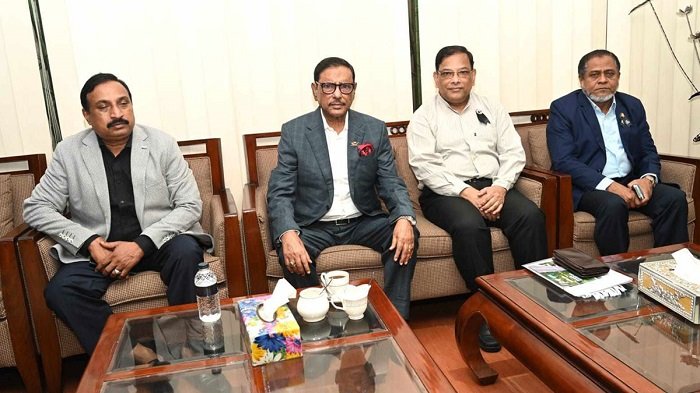 Road, Transport and Bridges Minister and Awami League General Secretary Obaidul Quader left for Singapore on Wednesday morning for a routine health check-up.
According to the minister's office, Quader left Dhaka on a Biman Bangladesh Airlines flight around 8.45 am.
He was greeted at the airport by officilas of the Civil Aviation Authority of Bangladesh (CAAB).
Barrister Biplab Barua, Nizam Uddin Hazari and Secretary of Road Transport and brdiges A B M Amin Ullah Nuri were present as well.
"He is expected to return to Dhaka on August 11 after a health check-up at Mount Elizabeth Hospital," said Shaikh Walid Faiej, information and public relations officer at the Bridges Division.