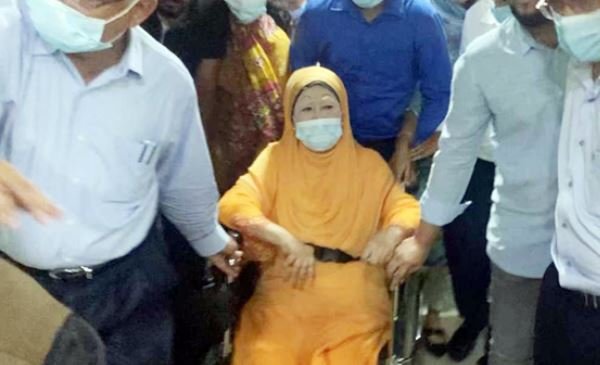 BNP chairperson Begum Khaleda Zia will have to stay in Evercare Hospital for some days as per the medical board decision.
Her personal physician Professor AZM Zahid Hossain said, "Madam was admitted to the hospital on Wednesday night as she was feeling unwell. Now, she needs some medical tests and her medical board advised to keep her in the hospital for some days."
Earlier on June 13, the BNP chairperson was admitted to the same hospital after she suddenly fell sick with a fever and stomachache.
Khaleda, a 77-year-old former prime minister, has been suffering from various ailments, including liver cirrhosis, arthritis, diabetes, kidney, lung, heart and eye problems.
Since her conditional release in 2020, the BNP chief has been receiving treatment at the hospital under a medical board headed by cardiologist Prof Shahabuddin Talukder.
In November 2021, Khaleda Zia was diagnosed with liver cirrhosis.