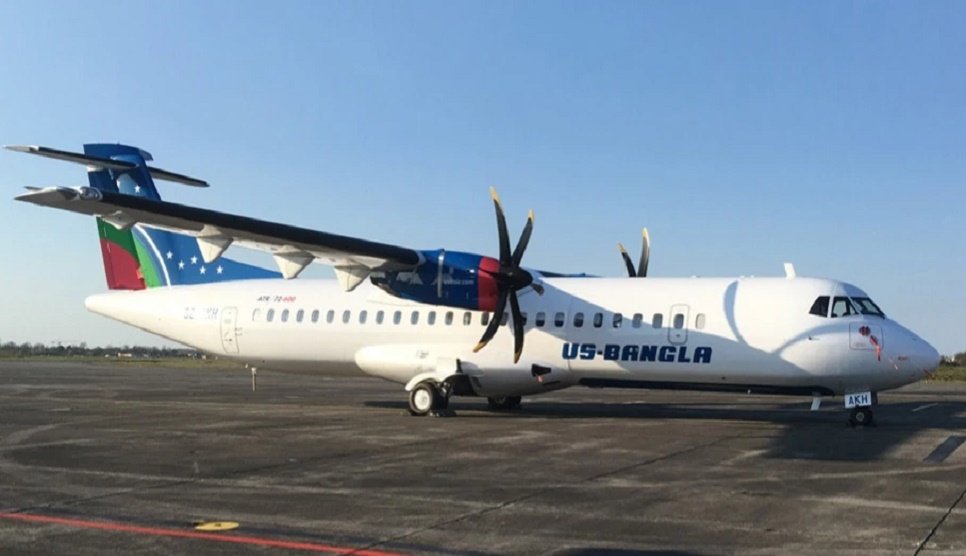 US-Bangla Airlines is set to increase the number of its flights to Chinese province of Guanzhou and Thailand's Bangkok from September 1.
US-Bangla Airlines is going to operate five flights a week on the Dhaka-Guangzhou route from 1 September as per the plan, after the post-Covid passenger demand and various restrictions of Covid were lifted, according to a press release.
At present, flights are being operated on the Dhaka-Guangzhou route three days a week.
From 1 September, flights will depart from Dhaka at 10:10pm and arrive in Guangzhou at 3:50am local time on Mondays, Tuesdays, Wednesdays, Thursdays and Saturdays.
In addition, flights from Guangzhou will depart from Guangzhou on Tuesdays, Wednesdays, Thursdays, Fridays and Sundays at 5:00am and arrive at Hazrat Shahjalal International Airport in Dhaka at 7:00am. The minimum one-way fare for the Dhaka-Guangzhou route is Tk 30,669 and the return fare is Tk50,540.
In addition to Bangkok, Guangzhou, US-Bangla Airlines operating flights Dhaka to Kolkata, Chennai, Dubai, Sharjah, Muscat, Doha, Kuala Lumpur, Singapore and Male, the capital of the Maldives. Besides, US-Bangla Airlines is operating flights on all routes within Bangladesh.
US-Bangla is operating flights with Boeing 737-800 aircraft on Bangkok and Guangzhou routes. Currently, the US-Bangla fleet has a total of 20 aircraft including 8 Boeing 737-800, 9 brand new ATR 72-600. The US-Bangla fleet plans to add a total of 6 wide-body and 20 narrow-body aircraft, including 2 Airbus 330s, soon.
Besides, US-Bangla is planning to operate flights on Dhaka-Delhi and Dhaka-Jeddah routes in the shortest time.