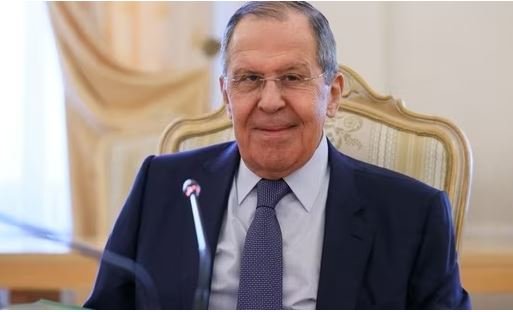 Russian Foreign Minister Sergey Lavrov is likely to visit Bangladesh on September 7-8 to discuss issues of mutual interest – bilateral, regional and global issues.
He will attend the G20 Summit in New Delhi on September 9-10 after completing his visit to Bangladesh, says a diplomatic source, reports UNB.
The Ministry of Foreign Affairs in Dhaka and the Russian Embassy here are yet to make any official announcement regarding the planned visit.
However, a diplomatic source in Moscow said the Russian Foreign Minister will meet Prime Minister Sheikh Hasina apart from his bilateral meeting with Foreign Minister Dr AK Abdul Momen.
Lavrov was scheduled to visit Bangladesh on November 23 last year, mainly to attend the 22nd IORA Council of Ministers meeting, to be held in Dhaka on November 24. But the visit was called off at the last minute.
Later, Foreign Minister Momen and his Russian counterpart Sergei Lavrov had a telephone conversation and shed light on the bilateral relations between Bangladesh and Russia and expressed their desire to take these relations to greater heights.
During a telephone conversation, the Russian foreign minister expressed his regret for not being able to come to Dhaka due to schedule complications and expressed his intention to make the visit soon.
Momen thanked Russia for its cooperation with Bangladesh in the construction of the Rooppur Nuclear Power Plant and invited Russian President Putin to visit Bangladesh on behalf of Prime Minister Sheikh Hasina, according to the Ministry of Foreign Affairs.