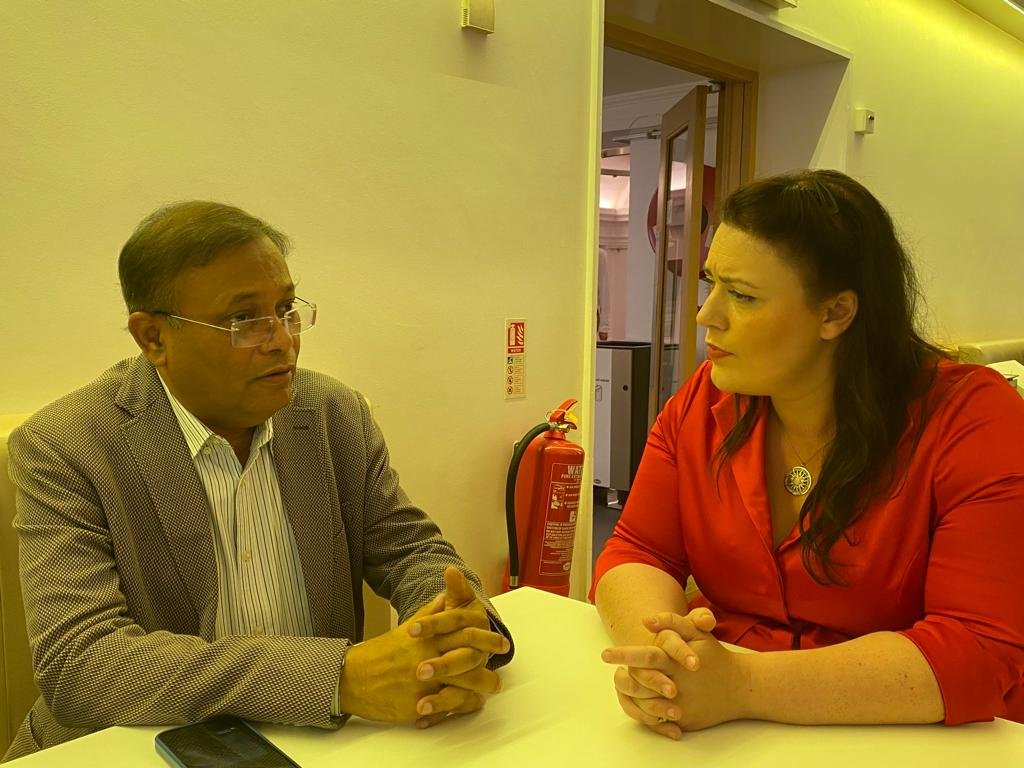 Alicia Kearns, the first woman chairperson of the Foreign Affairs Committee of the UK Parliament, praised Bangladesh Prime Minister Sheikh Hasina for providing shelter to millions of Rohingya refugees who were persecuted in Myanmar.
She also emphasised on increasing international pressure to repatriate Rohingyas to Myanmar.
Alicia Kearns was holding a meeting with Information and Broadcasting Minister Dr Hasan Mahmud said all this in a meeting with Hasan Mahmud at Central Hall Westminster in Lonod.
High Commissioner of Bangladesh to UK Saida Muna Tasnim and Press Minister Ashequn Nabi Chowdhury attended the meeting.
The minister is representing Bangladesh at the Parliamentary Security Intelligence Forum (PSIF) conference in London.
In the meeting, Alicia Kearns told the information minister that the way Prime Minister Sheikh Hasina has given shelter to millions of Rohingya refugees is highly appreciated in the world arena.
"We think more work needs to be done to force Myanmar to take back their citizens," she said.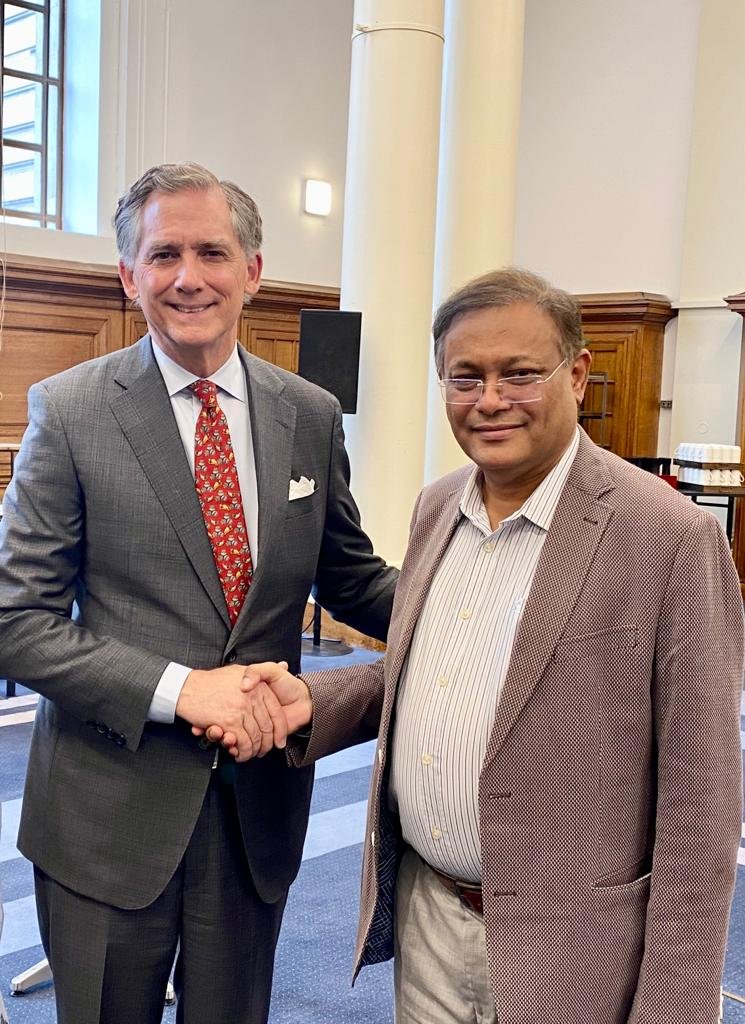 Meeting with Congressman James French Hill
Information and Broadcasting Minister Hasan Mahmud met US Congressman James French Hill on the sidelines of the PSIF conference.
In this sideline meeting, he raised the Rohingya issue to the congressman and called for help in increasing international pressure for their speedy repatriation to Myanmar.
Congressman James Hill of Arkansas, who is attending the PSIF conference, said that he will play a role in this matter.
In the evening, the Information Minister and Bangladesh Awami League joint general hold a meeting with Rushanara Ali MP, president of All Party Parliamentary Group-APPG on Bangladesh.