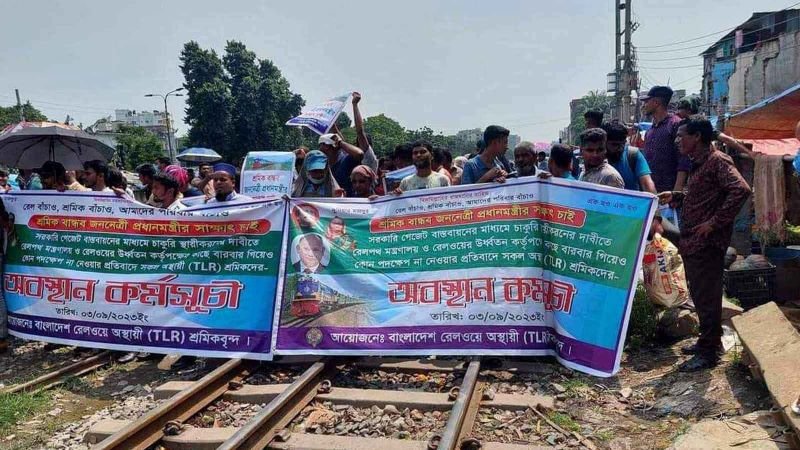 Thousands of contractual rail workers of Bangladesh Railways blocked Malibagh rail line in the capital on Sunday morning, forcing the authorities to suspend the train communication of Dhaka with other parts.
The workers, who were demanding their jobs be made permanent, blocked the rail line from 10am.
Dhaka Railway Police Station OC Ferdous Ahmed said, "We are discussing the issue with them to come a solution. The authorities are on the way. Hope to normalise the train movement as soon as possible."
'Rangpur Express' train from Dhaka got stuck at Malibagh Rail Line due to the blockade. For this, train services of Dhaka with other parts remained suspended.