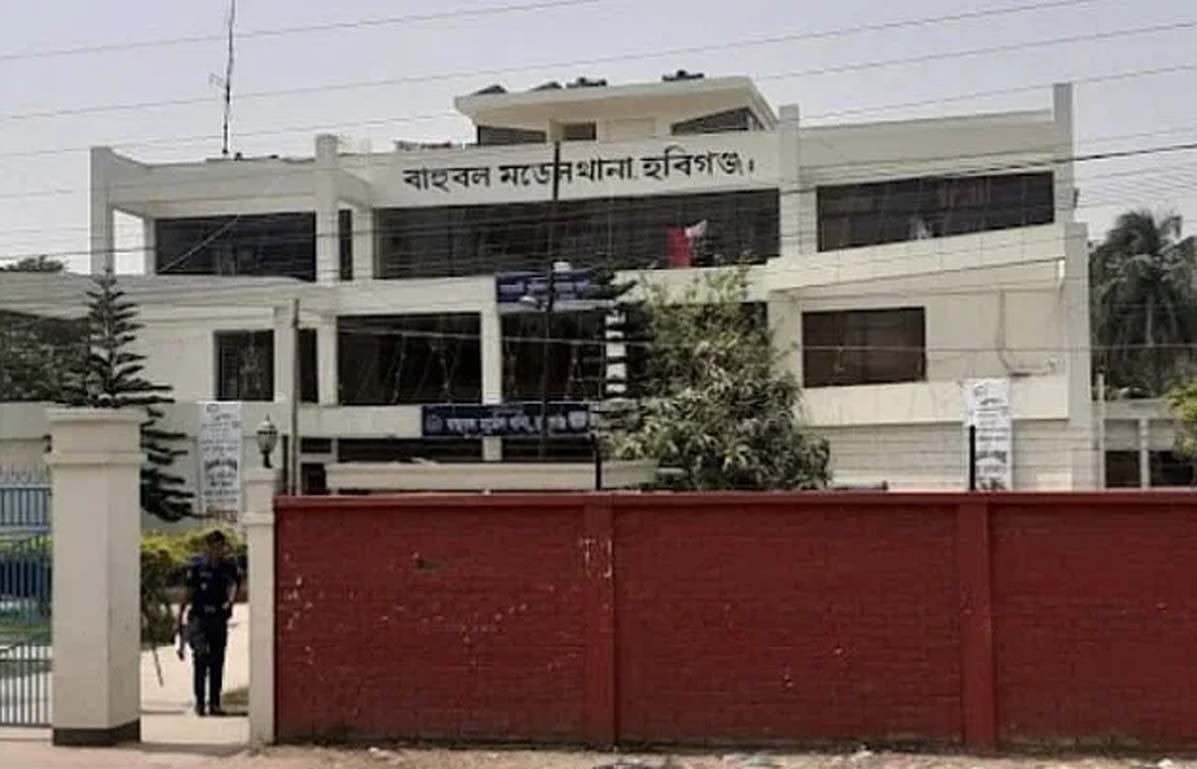 Habiganj's Bahubal police station officer-in-charge Rakibul Islam Khan took the Air Conditioners (AC) installed at his office and government quarters along with him after he was transferred. The ACs were installed from the fund of Test Relief (TR), which was meant for poor people.
Local member of parliament (MP) Gazi Mohammad Shahnawaz facilitated the process of installing ACs using the TR fund.
OC Rakibul Islam Khan was transferred to Madhabpur police station in the same district last month. After receiving the transfer order, Rakibul removed the two ACs from his office room and government quarters on 10 August. Not only ACs, he also took away other goods gifted by different people to the police station.
1 September published a news titled 'Transferred OC took away two ACs brought at government fund'. An investigation later revealed that the ACs were actually brought by TR fund.
Rakibul was contacted for his comment of the incident but he did not want to talk about it. This correspondent later went to Madhabpur police station on Saturday evening but couldn't reach him despite waiting for several hours.
No ACs were found in the OC's room and government quarter in Bahubal model police station. New OC of the police station Md Mashiur Rahman told that he does not know if there was any AC in the room.
Rakibul joined Bahubal police station as OC in October 2021. After he joined, Habiganj-1 constituency's MP Gazi Mohammad Shahnawaz granted Tk 180,000 for a project titled 'Installation of AC in Bahubal model police station' under a TR project of disaster management and relief ministry on 19 July in 2021.
Upazila project officer on 15 February last year handed over a cheque of Tk 180,000 to Saimon Chowdhury, who was chairman of purchase committee formed for procuring the AC.
Asked, Gazi Mohammad Shahnawaz told, "TR allocation can be used for service providing organisations. Police station is a body of people. That's why I allocated the fund there. I've the legal jurisdiction to give that allocation as a public representative."
Asked about taking away the ACs, the MP said, "I've informed the matter verbally to police superintendent of Habiganj. I'm waiting to see what step he takes."
As per the guidelines provided on the website of disaster management and relief ministry, the TR project should mainly be used for poor people.
A former secretary of the ministry, on condition of anonymity, told that TR fund is supposed to be used for betterment of the poor. Procuring ACs for OC is not welfare of poor per se.
Speaking to Prothom Alo, Bahubal upazila chairman Syed Khalilur Rahman said that the OC committed a crime but the local MP Gazi Shah Nawaz did a more serious crime by allocating TR fund for procuring AC.
Bahubal upazila project implementation officer Taz Uddin was asked if TR fund can be used for procuring ACs for OC's office and residence, but he refused to make any comment on the matter.
He told that TR fund is used for overall welfare of the rural poor people.
Police has not taken any action against Rakibul, who is now the OC of Madhabpur.
Habiganj's police superintendent (SP) SM Murad Ali said there are no such rules of installing AC in the office or residence of OC of any police station. There is no allocation either for this purpose. But if anyone gives AC to the OC, that person knows why he gave it and the person who received it knows why he received.
Murad Ali said the issue came to his notice after the matter was published in newspaper.
He said proper action would be taken if the MP files any complaint over the matter.
As per the government servants (conduct) rules, 1979, no government official can receive any gift for him or for any family members without prior permission from the government.
Transparancy International Bangladesh (TIB) executive director Iftekharuzzaman told that it is evident in this case that the lawmaker used government fund to satisfy the OC. The police officer also received the AC going beyond the rules. Both sides misused their powers.
He further said it is not appropriate for the SP to wait for a complaint since the rules of the organisation were violated here.
Iftekharuzzaman even said the higher authorities of the police can take action over the matter on their own.