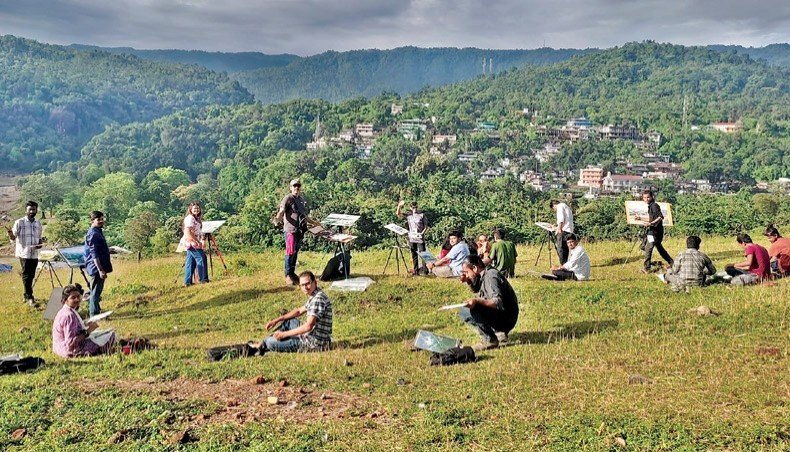 Forty young artists from across the country created watercolour paintings depicting the scenic beauty of the Sylhet division in a three-day art camp held at different places in the region from September 19 to September 21.
The art camp titled Barisha Dharay Jalrang was jointly organised by Ronger Gaari, Sylhet Arts College and Shah Alam Gallery of Fine Art.
The tenth edition of the art camp was inaugurated by the acting principal and head of the music department of Sylhet Arts College, Himanshu Biswas, on September 19 at Ali Bahar Tea Estate. Besides, the art camp was held at Jaflong and Bholaganj in Sylhet.
The art camp was conducted by artist Mintu Dey and coordinated by Ronger Gaari director Ferdous Ara Rasul, Sylhet Art and Autistic School member secretary Ismail Himon.
'We always try to promote local young artists. Bangladeshi artists always celebrate the beauty of the country through their artworks, which easily grab audience's attention,' said Mintu Dey.
'We are looking forward to organising a group art exhibition in the capital displaying the artworks that were created during the art camp,' he added.
The closing ceremony of the art camp was held at Shah Alam Gallery Of Fine Art in Khadimnagar, Sylhet.