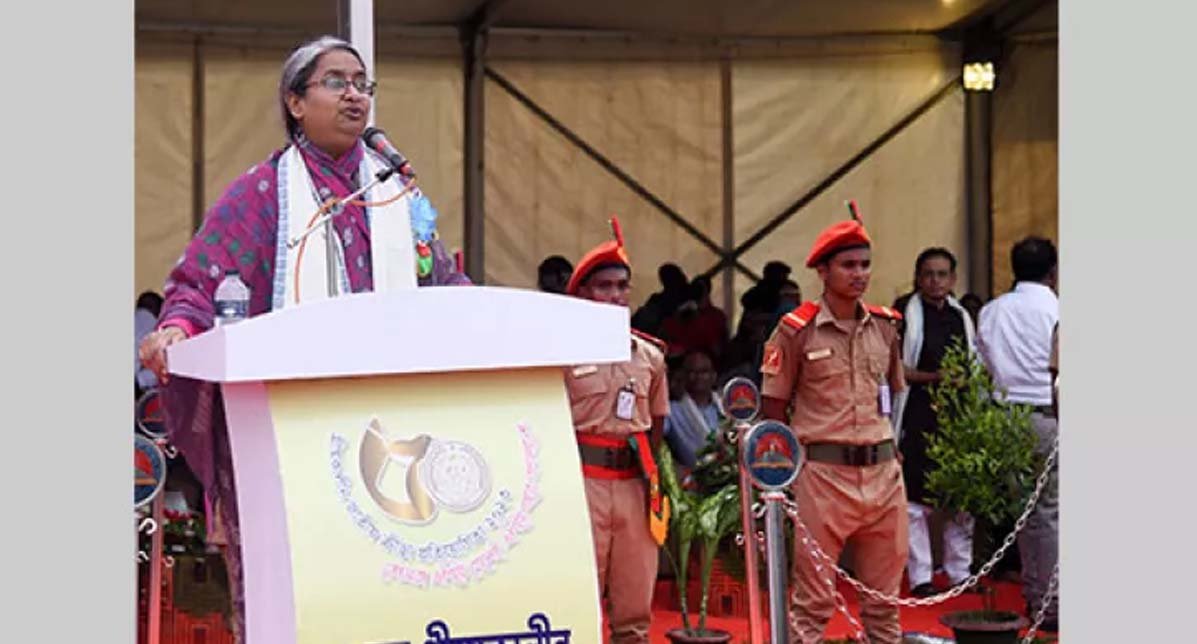 Education Minister Dr. Dipu Moni said, 'Smart Bangladesh of the future will move forward by the hands of students. To realize Bangabandhu's dream, small players should become golden people in education and sports.
In the opening ceremony of the 50th Summer National Sports Competition organized by the Bangladesh National School, Madrasa and Technical Education Sports Association at Sylhet District Stadium on Wednesday.
Education Minister Dr. Dipu Moni says these things.Recalling the contribution of Father of the Nation Sheikh Mujibur Rahman in the field of sports, the Education Minister said, 'Bangabandhu himself was a sportsman.
He excelled in various sports including football, volleyball and hockey. Bangabandhu's special contribution in the field of sports should be known and accordingly we should work together to advance the sports field of the country.'
Dr. Dipu Moni Mentioning that mental development should be done through sports. Dipu Moni said, 'Parents and teachers also have to play an important role in making students as smart citizens of Smart Bangladesh.'
Deputy Minister of Education Ministry Mahibul Hasan Chowdhury was present as a special guest. Director General of Secondary and Higher Education (Maushi) Professor Nehal Ahmed was present as a special guest, Senior Secretary of Technical and Madrasa Education Department. Kamal Hossain, Secretary of Secondary and Higher Education Department Soleman Khan, Director General of Technical Education Department. Mohsin and many others.
Sylhet Chairman of Secondary and Higher Secondary Education Board. Rama Vijay Sarkar delivered the welcome address on the occasion.
The 5-day competition will end on October 1 at the Abul Mal Abdul Muhit Sports Complex in Sylhet.
A total of 496 players have participated at the national level in various events of the competition.