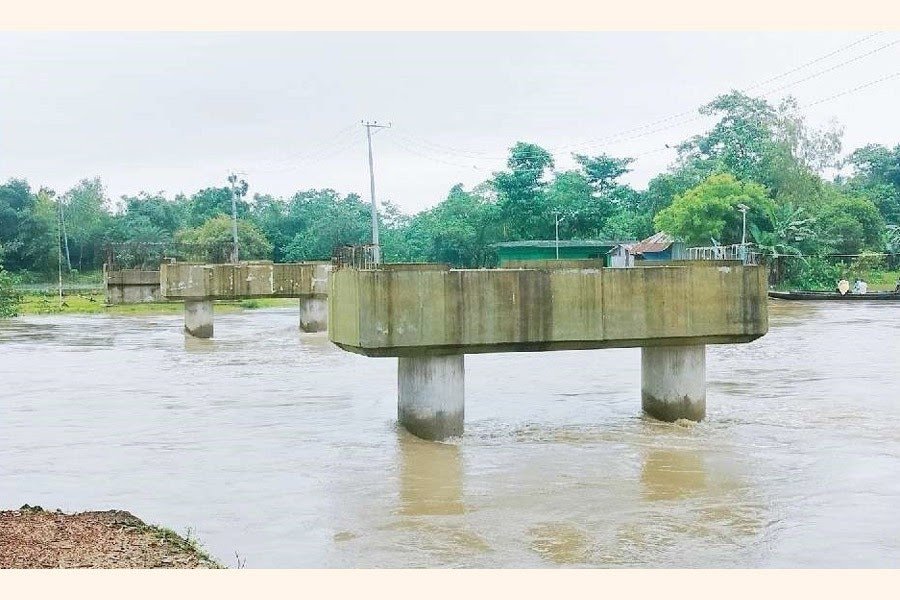 Works on the Khasiamara Bridge in remote Doarabazar upazila of Sunamganj have been suspended for 8 months causing much suffering to the locals. The 75-metre PC guard bridge construction started with a cost of Tk 42.7 million.
The foundation was laid on February 2, 2022 at Alipur Tengratila Kheyaghat. The pillars of the bridge are clearly visible. But works are suspended now.
Loclas like Abdur Rahim of village Alipur said the traders as well as the common people are suffering much due to suspension of works by the contractor for unknown reasons.
A teacher of a nearby primary school said the minor children have to suffer much as they cross the river amid risks.
A representative of the construction firm said the work had been stopped due to rise in the price of construction materials including rod, cement etc. Besides, the transport cost has also gone up. It's hard to do the work at the fixed price, he claimed. However, they would resume the works soon, he added.
An official at the LGED said the contractor has been asked to resume the works immediately.