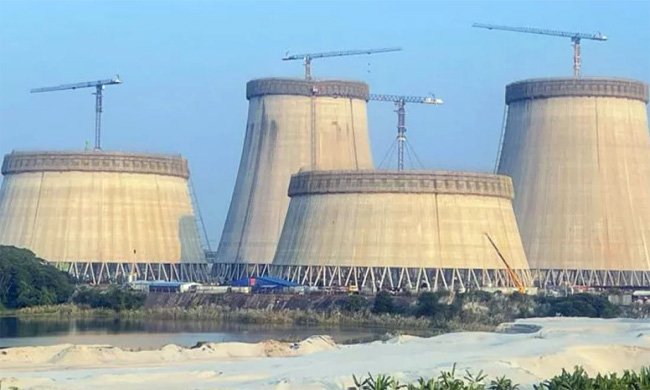 The first batch of fresh uranium, the nuclear fuel of the first unit of Rooppur nuclear power plant, is being taken to the project site at Rooppur in Ishwardi in Pabna by road from Dhaka.
The vehicles, carrying the fresh uranium, started its journey for Pabna in the morning under special security arrangements.
The vehicles crossed the Bangabandhu Bridge on the Dhaka-Tangail Bangabandhu Bridge highway around 9:30am on Friday.
Earlier, the uranium reached the border of Tangail from Gazipur around 7:30am. It left from Dhaka by road Friday morning.
Meanwhile, as a part of safety measures the vehicular movement on Pabna-Dhaka Highway has been suspended since 5am.
Officer-in-charge of Hatikumrul Highway Police Station Badrul Kobir said all kind of vehicles is barred to ply the road from Sirajganj to Dhaka around 8am on Friday.
According to official sources, the consignment of uranium arrived here from Russia on Thursday afternoon through a special air cargo.
Director General of the Russian State Atomic Energy Corporation Rosatom Aleksey Likhachev will hand over the fuel officially to the project authority in the Rooppur project on October 5, the sources said.
Prime Minister Sheikh Hasina and Russian President Vladimir Putin are likely to join the function virtually.