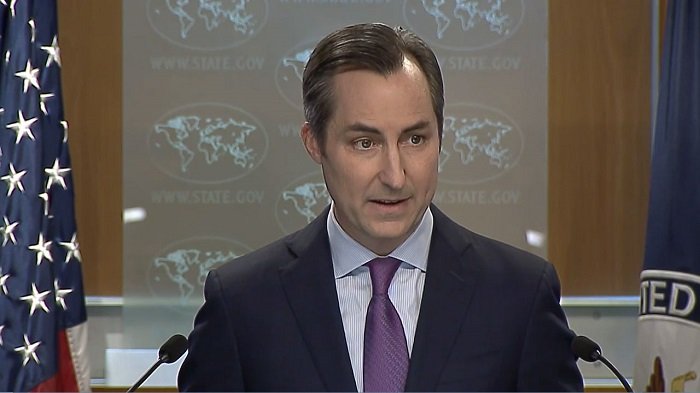 The United States has reiterated that it does not support any particular party and does not want to influence the outcome of the election in Bangladesh.
The US only wants to ensure that the people of Bangladesh cab freely choose their leaders.
"So, let me restate or state in slightly different language what I said last week, which is the United States wants what the Bangladeshis themselves want: free and fair elections that are conducted in a peaceful manner," US State Department Spokesperson Matthew Miller said during a regular media briefing in Washington on October 2, reports UNB.
He, however, once again refrained from mentioning visa restrictions on media. US Ambassador in Dhaka, Peter Haas, during a recent TV interview had mentioned possible visa restrictions on media.
During the US State Department briefing, a questioner said that radical groups that advocate "Taliban-style rule" in Bangladesh along with opposition leaders, have hailed the US ambassador's remark on including media under the visa restrictions, and have already threatened media persons, circulating a list of journalists who have been critical of radical views.
On the other hand, rights activists, anti-war crimes campaigners, editors, writers, minority community leaders found the statement by the US ambassador on possible visa curbs on media to be an "affront to freedom of press" that has been pivotal to the fight against terror, the questioner added.
He asked the State Department spokesperson whether the US supports the statement of the ambassador and denies the concerns raised by such a large group of liberals.
Miller did not give a direct response, but said that the government, political parties, civil society, and the media in Bangladesh have all expressed their desire that the upcoming national election be free and fair and conducted in a peaceful manner – "as we want."
"The visa restriction policy that we've announced supports this objective and the desire of the people of Bangladesh to freely choose their leaders," he said.