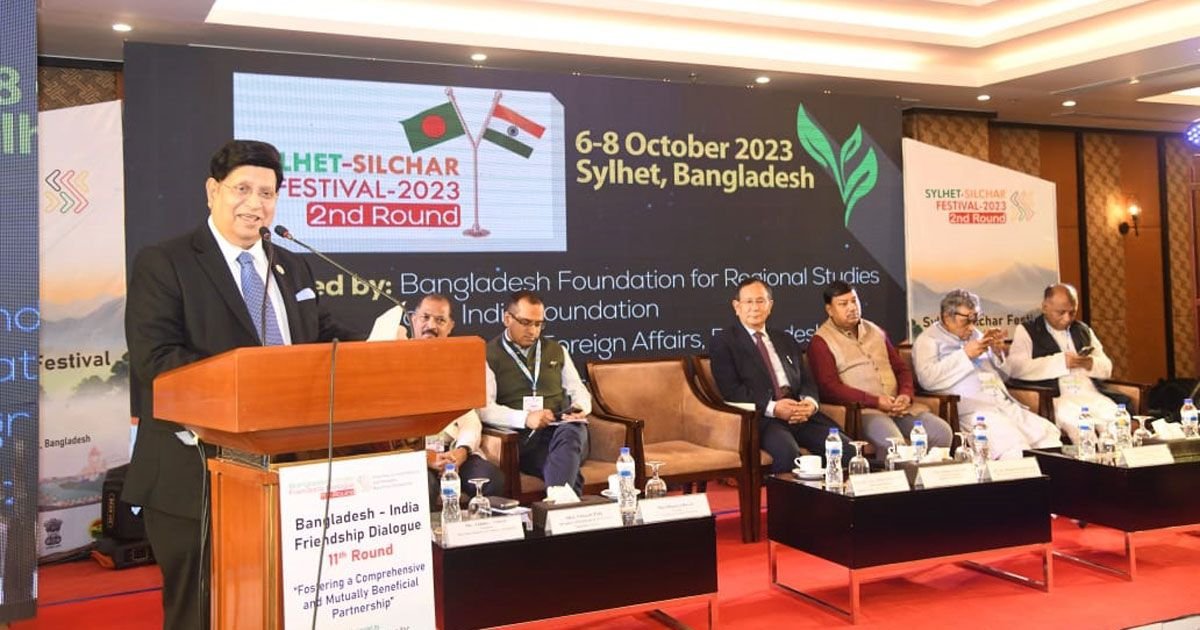 Bangla Mirror Desk : Foreign Minister Dr Ak Abdul Momen on Friday said that Bangladesh and the Indian northeastern states are "much more than just next-door neighbours".
He said this after inaugurating the second edition of the Sylhet-Silchar festival in Sylhet.
Silchar is a city and the headquarters of the Cachar district of the state of Assam, India. It is bordered by Sylhet.
This two-day festival aims to foster cultural exchange, bringing together the people, cultures, and cuisines of the two regions to promote cross-cultural interactions. The first edition was held on December 2-4 2022 in Silchar, Assam.
Almost a hundred people from Silchar have crossed the border to attend this festival in Sylhet, the foreign ministry said.
Dr Momen said the north-eastern states in India played an important role during Bangladesh's Liberation War in 1971.
"Economically, these states, particularly Assam, is growing fast and is at the heart of India's Act East Policy in which Bangladesh also figures prominently, as Bangladesh enjoys unique strategic locations as a land bridge between South Asia and South-East Asia," he said.
He hoped that the Sylhet-Silchar festival would play a "very effective role in further strengthening relations, especially with the north-east region by showcasing our common culture, similar cuisine, and shared aspirations."
Minister of State for External Affairs and Education of India Dr Rajkumar Ranjan Singh in his remarks said that Bangladesh and northeast states of India can work together for the betterment of people.
"He expressed his satisfaction on the recent progress made on connectivity projects undertaken by the two governments," the foreign ministry said.
Minister of State for External Affairs and Education of India Dr Rajkumar Ranjan Singh appreciated the present government led by Prime Minister Sheikh Hasina for strengthening relations with India and achieving remarkable socio-economic development during the last fourteen years.
During the festival people from both Sylhet and Silchar would showcase their cultural affinity and similarities.
A number of cultural teams from Sylhet and Silchar are expected to showcase their cultural performances. The festival is also organizing a culinary festival.