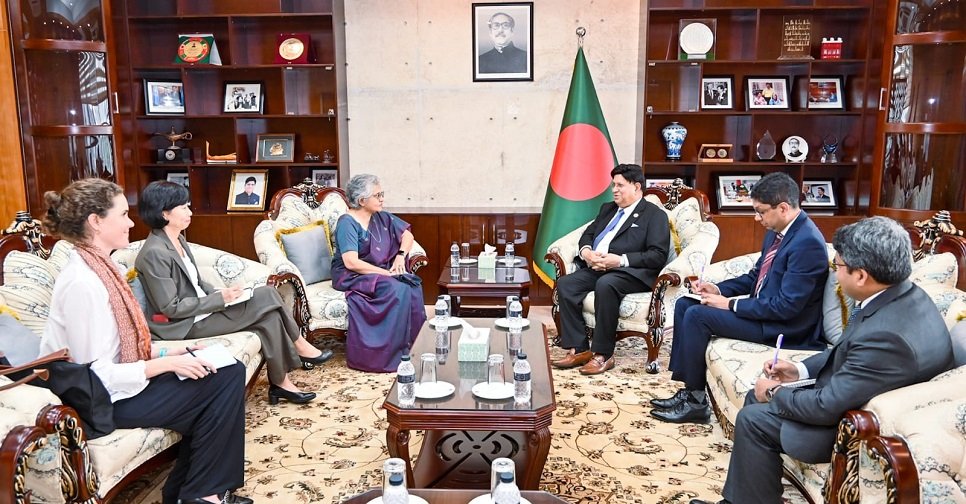 New country representative of UNHCR to Bangladesh Sumbul Rizvi has presented her credentials to Foreign Minister Dr A K Abdul Momen at the Ministry of Foreign Affairs in the capital today.
Welcoming the new country representative to Bangladesh, the foreign minister assured her of necessary supports of the Government in executing her duties.
He appreciated the persistent engagement of UNHCR in rendering the humanitarian operations for the Rohingyas temporarily sheltered in Bangladesh as well as for the host community.
Dr Abdul Momen highlighted the innumerable challenges that Bangladesh has been facing in hosting for than 1.2 million forcibly displaced Myanmar nationals (Rohingya) in Bangladesh.
Noting that a single Rohingya could not be repatriated to Myanmar in the last six years, the foreign minister cautioned that their prolonged stay in Bangladesh may pose threats to the security of the region and beyond.
Dr Momen called upon UNHCR and other UN agencies having presence in Myanmar to work with the Myanmar government towards creating conducive environment in Rakhine.
The UNHCR Representative expressed her gratitude to Bangladesh for its continued cooperation to UNHCR. Underscoring the need for repatriation of the Rohingyas temporarily sheltered in Bangladesh, she mentioned that the UNHCR would continue its sincere efforts in maintaining the humanitarian response to the Rohingyas.
She concurred with the Foreign Minister that the Rohingya issue must remain at the top of the global agenda. She also agreed with Dr. Momen that concerted and meaningful efforts by the international community were required for ensuring sustainable repatriation of displaced Rohingya people.