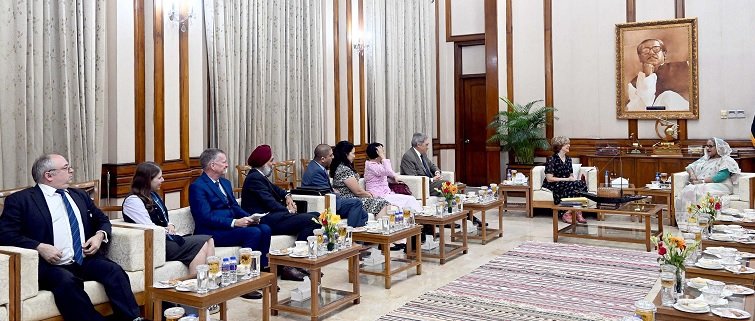 The IRI-NDI pre-electoral team, now visiting Dhaka, has not given any suggestion about the upcoming general election of Bangladesh, said Law Minister Anisul Huq on Wednesday.
The minister made the remarks while talking to reporters after a meeting with the US team at the Secretariat.
Anisul Huq said their (the US election monitoring team) main question was "what is the difference between the Digital Security Act and the Cyber Security Act?"
"I told them the difference very clearly. They didn't give me any advice on the election," he said.
Responding to a question whether the team asked anything about dialogue with other parties, the law minister said, "They didn't ask anything about dialogue."
"They asked if there is such concern that some parties will not participate in the polls. I have told them Sheikh Hasina's government wants all parties to come to the polls. But who will come and who won't is their party decision," he said.
"I told the team that the government of Sheikh Hasina is committed to the people of the country about holding a free and fair election…This government has enacted a law on appointment of the chief election commissioner and other election commissioners to uphold the independence of the Election Commission, and to conduct a free, fair and peaceful election…, he said.