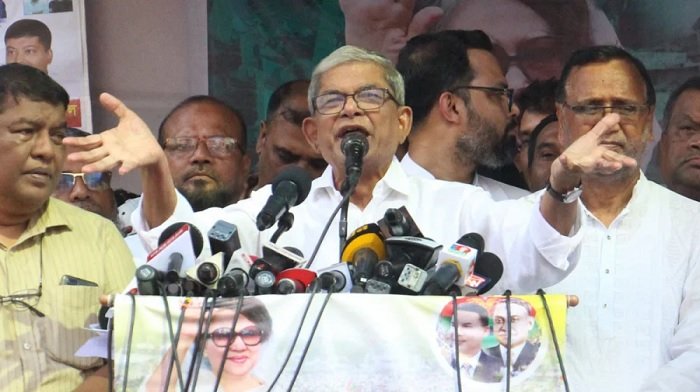 Rejecting Awami League general secretary Obaidul Quader's remarks outright, BNP secretary general Mirza Fakhrul Islam Alamgir has said in fact, no 'underhand negotiation' has taken place [with the United States]. Because of it, the Awami League has been saying it repeatedly.
"All have been completed through underhand negotiations — why do they utter this again and again? They utter this because no underhand negotiation has taken place," he said while speaking at a token hunger strike in the capital on Saturday.
He also said BNP and other opposition parties will launch an unstoppable movement after the Durga Puja for the restoration of democracy and unconditional release of BNP Chairperson Khaleda Zia.
"This is not an elected government. It can't be called a government. They (govt) have declared the largest political party BNP, which had been in power thrice, as their arch enemy. It means that they don't believe in democracy. Had they believed in democracy, they couldn't consider any political party as an enemy," he said.
He said it has been proved again that the government does not believe in democracy and the rule of law as it arrested two Jatiyatabadi Chhatra Dal (JCD) leaders of Narsingdi in a commando style violating the law from a students' convention at the Institution of Engineers, Bangladesh on Thursday.has taken place.