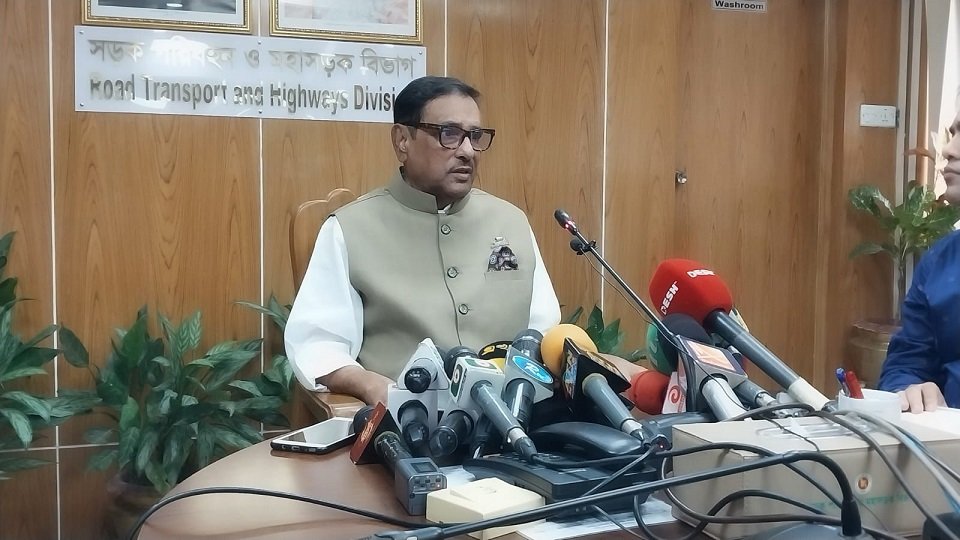 Awami League General Secretary and Road Transport and Bridges Minister Obaidul Quader said if BNP wants to hold a dialogue without any conditions, it will be discussed.
He made the statements while exchanging views with journalists at the secretariat in the capital on Sunday morning.
He said, "I will think about dialogue when they (BNP) withdraw the four conditions. We have no thoughts on any conditional dialogue. We have no objection to the other issues (of the US pre-election observation team), we all agree on those."
Quader said, "The US pre-election monitoring team did not discuss anything specific about the dialogue. Dialogue will not be done by one side. BNP says they want resignation of prime minister, dissolution of parliament, caretaker government, resignation of election commission. We will not agree to this conditional dialogue."
The minister said, if the prime minister resigns, who will they discuss with? The President wanted to discuss, they (BNP) rejected. They have rejected the proposal to discuss with the Election Commission twice.