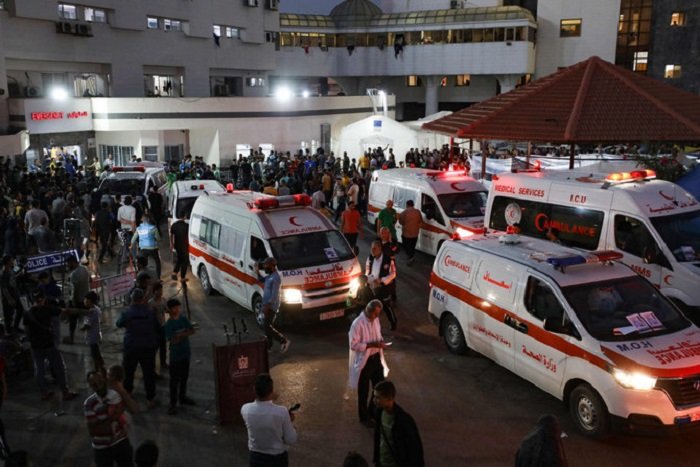 Thousands of patients could die as dangerously low fuel reserves at Gaza hospitals are expected to run out in 24 hours, the UN has warned.
Gaza's sole power plant shut down after Israel sealed off the 25-mile long territory following Hamas's attack, with hospitals packed with wounded people now short on fuel and basic supplies.
"Fuel reserves at all hospitals across Gaza are expected to last for about additional 24 hours," the UN's humanitarian office (OCHA) said in its latest update on Sunday, according to The Telegraph report.
"The shutdown of backup generators would place the lives of thousands of patients at risk."
An Egyptian-controlled border crossing into Gaza is set to reopen to evacuate civilians and transport aid, but a time is yet to be confirmed.
It comes as Israel prepares to launch a brutal ground invasion to "demolish" Hamas.