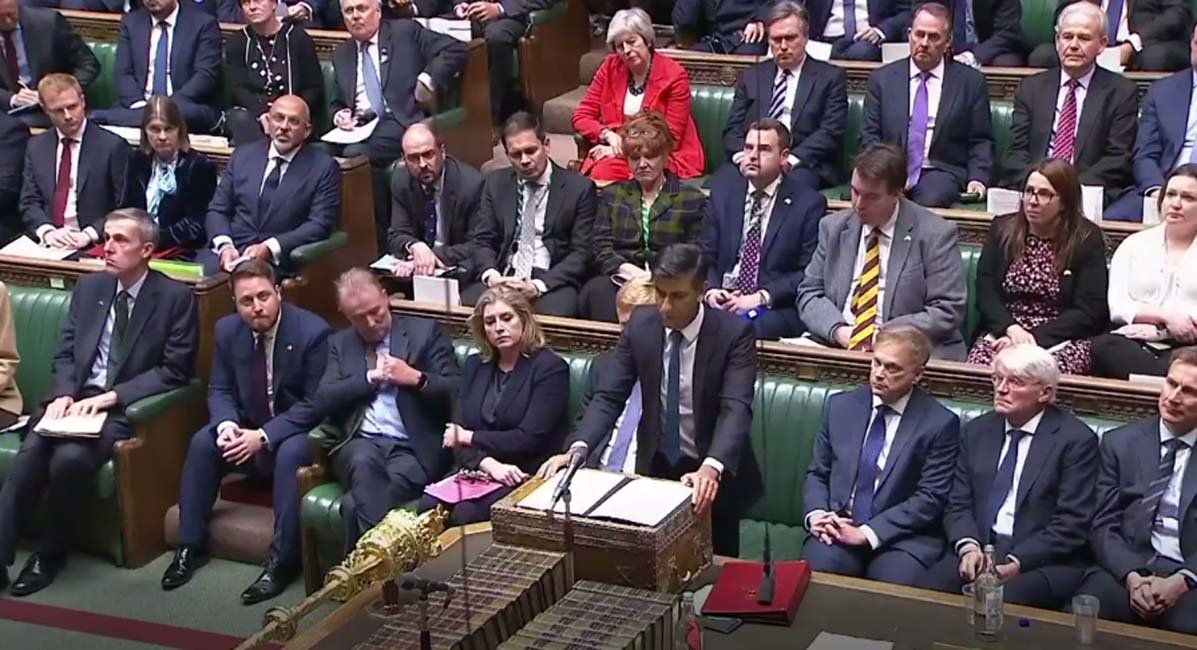 Rishi Sunak has revealed that six British citizens were killed and 10 remain missing following attacks on Israel by Hamas.
The Prime Minister told the Commons: "The attacks in Israel last weekend shocked the world. Over 1,400 people murdered one by one, over 3,500 wounded, almost 200 taken hostage."
He went on: "We should call it by its name: it was a pogrom.
"The families of some of the missing are in the public gallery today. We call for the immediate release of all hostages and I say to them: we stand with you. We stand with Israel."
It comes after Israeli Prime Minister Benjamin Netanyahu denied reports that a border crossing between Gaza and Egypt is set to be reopened.
The Rafah crossing is currently the only route out of the territory. Hamas, Egypt and Israel all have a degree of control over who can pass through.
Israel has blockaded the water, electricity and food supply across its border with Gaza after the Hamas terror attack which has killed more than 1,400 Israelis to date. The Israeli Defence Force is widely expected to launch a ground invasion of the densely-populated strip.
The Gaza Health Ministry said 2,670 Palestinians have been killed and 9,600 wounded.