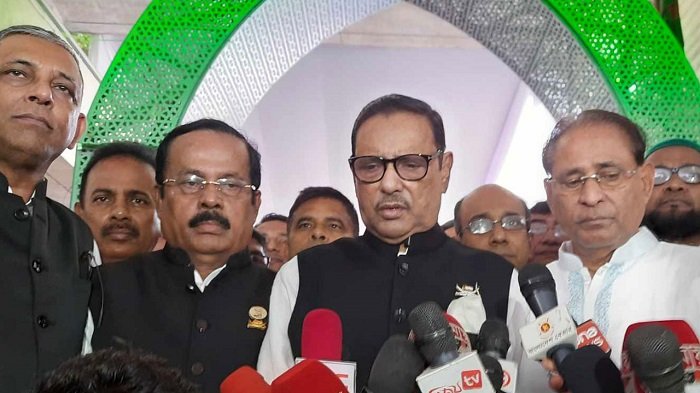 Awami League General Secretary Obaidul Quader has said that the election won't stop for any political party.
"There are multiple political parties who want to join the election. Why do you think that election won't be acceptable if one or two parties do not participate? To participate in the election is a political right, and if a party doesn't use it, that's up to them."
Quader, also the Road Transport and Bridges Minister, came up with the statement while talking to reporters  on Wednesday morning at Ban
He went there in the morning to place a wreath on the grave of Sheikh Russel.
He said, "The next national election will be held as per the constitution under the independent Election Commission."
Regarding the arrest of BNP leaders, Obaidul Quader said, "The law enforcement agencies are arresting those who were involved in arson, vandalism and were accused in arms and murder cases."